Woman sues P&G, says she was fired for being pregnant, looking 'not perfect'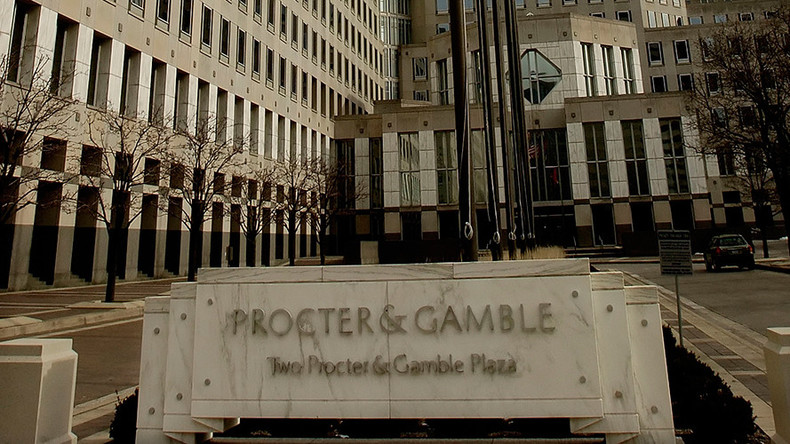 A New York woman who claims she was fired after becoming pregnant is suing Procter & Gamble Co, accusing the company of telling her she lacked the "perfect look" for a sales position and that "pregnancy is not part of the uniform."
Tiffany Kantrowitz filed her lawsuit against the American consumer goods giant in Manhattan federal court on Friday, Reuters reported.
Kantrowitz worked at P&G's Dolce and Gabbana makeup shop inside Saks Fifth Avenue in Manhattan for two years until being fired in February 2015.
The woman claims that issues with her employer arose after she asked for permission to sit while assisting customers, because she was pregnant at the time. Kantrowitz's request, her lawsuit said, was not met, but instead she was forced to take breaks, which would count against her leave time.
As entitled under the Family and Medical Leave Act, Kantrowitz planned to take time off after the baby's birth, but P&G ended up firing her, which she claims was a violation of both federal and local laws, including the nationwide Pregnancy Discrimination Act and similar New York City legislation.
At the time, however, the company explained that her removal was due to her taking "tester" items for personal use, something that P&G encouraged its cosmetics staff to do, she wrote in the lawsuit. The woman insists she was never warned against not taking those samples.
"For (P&G), ever vigilant about the image of its makeup shop sales associates, pregnancy did not comport with the 'perfect look,'" the lawsuit said.
Kantrowitz also recalled that even before getting pregnant, she was told by her supervisor that "pregnancy is not part of the uniform."
Kantrowitz v. The Procter & Gamble Company will be decided in the US District Court for the Southern District of New York, and its case number is 1:16-cv-2813.
Kantrowitz's case is not the first time a woman has accused her employer of pregnancy discrimination.
Last year, a woman fired for becoming pregnant was awarded nearly $75,000 in back pay and damages by a federal judge. In that case, United Bible, a nonprofit company, admitted that there was no other reason to fire Sharmira Johnson other than for the fact that she had violated its "no pregnancy in the workplace" policy.
Another case that made headlines last year involved United Parcel Service Inc, which denied a pregnant driver's request not to lift heavy packages. The US Supreme Court ruled in favor of the plaintiff in the lawsuit, arguing that employers cannot cite expenses or inconvenience as a reason to deny accommodations to pregnant employees.