Woman fired for being pregnant, wins $75k compensation
Published time: 2 Jun, 2015 00:59
Edited time: 2 Jun, 2015 15:54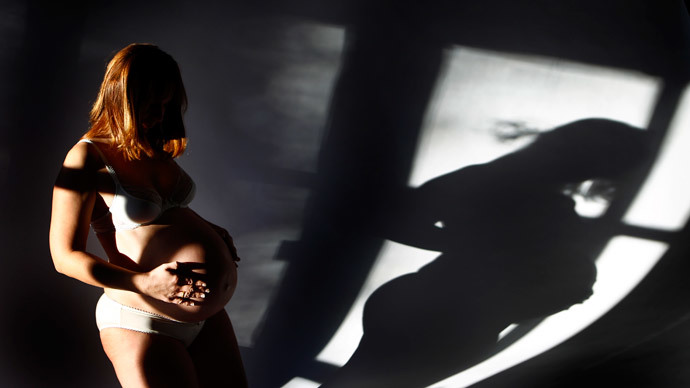 A woman who was fired simply for becoming pregnant has been awarded nearly $75,000 in back pay and damages by a federal judge. She was originally terminated after violating the nonprofit company's "no pregnancy in the workplace" rule.
The controversial rule was in effect at Houston-based nonprofit United Bible Fellowship Ministries, which helps care for the poor, homeless, those with drug addictions and others by offering housing and residential services. According to the US Equal Opportunity Employment Commission (EEOC), the group acknowledged that it had fired a resource technician, Sharmira Johnson, for becoming pregnant while employed there.
United Bible admitted that there was no other reason to fire Johnson other than for the fact that she had violated its "no pregnancy in the workplace" policy, that Johnson had performed her job well otherwise, and that it refused to hire any replacement for Johnson that was also pregnant.
Woman Paid $75,000 After Employer Fired Her For Being Pregnant http://t.co/GE3FpQs1Kmpic.twitter.com/87A2Jn7MjH

— Oliver Willis (@owillis) May 29, 2015
The organization defended its decision by arguing that Johnson was fired over concerns about her unborn baby's safety, as well as the safety of Johnson herself. However, US District Court Judge Vanessa D. Gilmore ruled against United Bible, finding that it recklessly failed to comply with the Civil Rights Act. Title VII of the Act specifically prohibits employers from discriminating against employers from discriminating against people for age, sex, race and religious reasons.
Additionally, United Bible had a contract with the state of Texas that required it to follow anti-discrimination laws, including Title VII.
READ MORE: #SayHerName: Activists push to recognize black women victimized by police violence
"This court ruling once again makes clear that the federal government will not tolerate workplace policies which explicitly set barriers to employment to anyone based on a protected factor such as sex or pregnancy," said EEOC Regional Attorney Jim Sacher in a statement."All employers, even non-profits, are required by federal law to ensure equal access to job opportunities for all, regardless of sex, race, religion, national origin, age or disability."
Following the court's ruling against United Bible, Johnson was awarded almost $25,000 in back pay and $50,000 in punitive damages over the organization's "reckless indifference" regarding Johnson's federal rights.
"This decision is another in a long line of federal court cases rejecting employer policies based on assumptions and stereotypes about a pregnant woman's inability to work," added Claudia Molina-Antanaitis, an EEOC senior trial attorney and the attorney in charge of this case. "Employers cannot impose paternalistic and unsubstantiated views on the alleged dangers of pregnancy to exclude all pregnant women from employment."
Discrimination against pregnant women in the workplace remains a significant problem in the US despite the amendment of Title VII in 1978. As of 2012, pregnancy-related discrimination charges increased 35 percent over the previous decade, Judith L. Lichtman of the National Partnership for Women & Families told the EEOC in 2012. About 20 percent of all discrimination charges filed by women involved pregnancy discrimination.