Goldman Sachs, US settle for $5b over bunk mortgages sold in run-up to 2008 crisis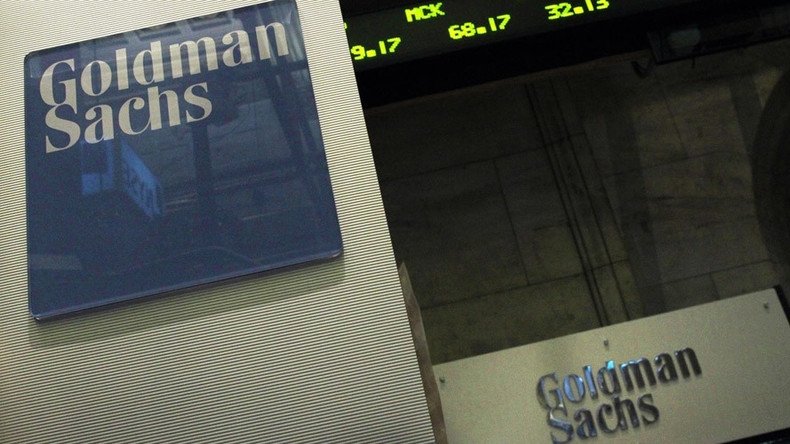 Global investment banking firm Goldman Sachs has agreed to pay a more than $5 billion settlement over its deceptive sales of mortgage-backed securities prior to the 2008 financial crisis.
The deal, first disclosed by Goldman Sachs in January, is in response to investigations by the US Justice Department, the New York and Illinois attorneys general, state regulators, and others against the firm for the bank's packaging, securitization, underwriting, and sale of residential mortgage-backed securities from 2005 to 2007, according to a DOJ statement.
The deal will require Goldman to pay $2.385 billion in civil penalties, $875 million to settle other federal and state claims, and $1.8 billion in "other relief, including relief to underwater homeowners, distressed borrowers and affected communities, in the form of loan forgiveness and financing for affordable housing," the DOJ said.
"This resolution holds Goldman Sachs accountable for its serious misconduct in falsely assuring investors that securities it sold were backed by sound mortgages, when it knew that they were full of mortgages that were likely to fail," said Acting Associate Attorney General Stuart Delery.
While the settlement does not include criminal penalties, it also does not end the chance that Goldman will not face criminal charges at a later date, nor does it allow individuals reprieve from any potential criminal or civil liability, the DOJ added.
The DOJ said that Goldman knowingly misrepresented mortgage-backed securities it sold to investors, promoting the products as safe while understanding that borrowers involved in the mortgages were unlikely to meet their loan obligations. The loans triggered major losses for investors and a host of home foreclosures across the US, resulting in the biggest US recession since the Great Depression.
"We are pleased to put these legacy matters behind us," a Goldman spokesman said in a statement, adding that "since the financial crisis, we have taken significant steps to strengthen our culture, reinforce our commitment to our clients, and ensure our governance processes are robust."
The settlement is the latest multibillion-dollar deal resulting from a joint state-federal task force that has investigated the role of major, "too big to fail" banks in allegedly misleading investors when selling mortgage-backed securities ahead of the 2008 financial crisis.
Since 2012, the task force has reached settlements with five other top financial firms, including J.P. Morgan Chase ($13 billion), Bank of America ($16.6 billion), Citibank ($7 billion), and Morgan Stanley ($3.2 billion).
New York Attorney General Eric Schneiderman, who co-chairs the task force, said the deal will help with ongoing recovery from the 2008 crisis.
"This settlement, like those before it, ensures that these critical programs — such as mortgage assistance, principal forgiveness, and code enforcement — will continue to get funded well into the future, and will be paid for by the institutions responsible for the financial crisis," he said in a statement.
You can share this story on social media: