Major Wall Street banks accused of massive collusion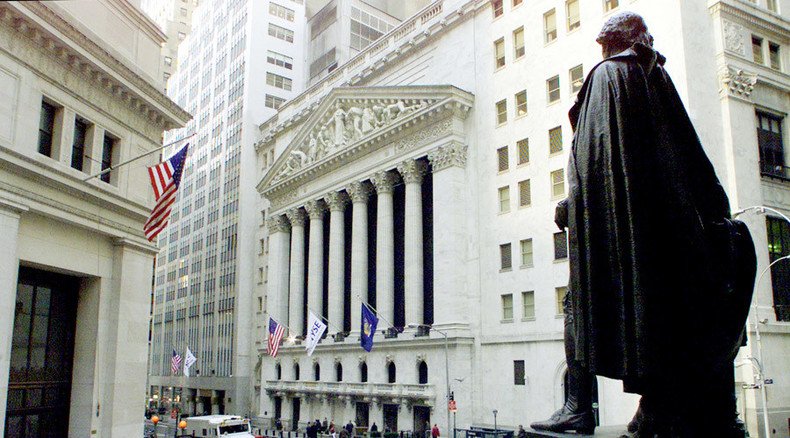 Ten of the biggest Wall Street banks and two trading platforms face a US class action suit accusing them of conspiring to limit competition in the $320 trillion market for interest rate swaps.
The antitrust complaint was filed by the Public School Teachers' Pension and Retirement Fund of Chicago, according to Reuters. They purchased interest rate swaps from different banks to manage risk and insulate themselves from changes in monetary policy.
The Chicago Teachers' Pension and Retirement Fund says it overpaid for the swaps as a result of the banks' collusion, the lawsuit contends.
The banks accused are Goldman Sachs, Bank of America, JPMorgan, Citigroup, Credit Suisse, Barclays, BNP Paribas, UBS, Deutsche Bank, and the Royal Bank of Scotland. Trading platforms ICAP Capital Markets and Tradeweb Markets are also facing the lawsuit.
Since as early as 2007, the banks "have jointly threatened, boycotted, coerced, and otherwise eliminated any entity or practice that had the potential to bring exchange trading to buy side investors," Reuters cited the lawsuit document as saying.
According to the suit, the banks used different code-names such as 'Lily', 'Fusion,' and 'Valkyrie' to cover up their collaborations.
It's not the first time financial institutions have been accused of colluding in other areas of trading such as interbank rates, currencies and credit default swaps. In August, nine major banks agreed to pay $2 billion in settlements to US investors for foreign exchange rates manipulation. They were accused of tampering with currency interbank rates on the $5.3 trillion-a-day foreign exchange market.
You can share this story on social media: