Goldman Sachs may question the 'efficacy of capitalism'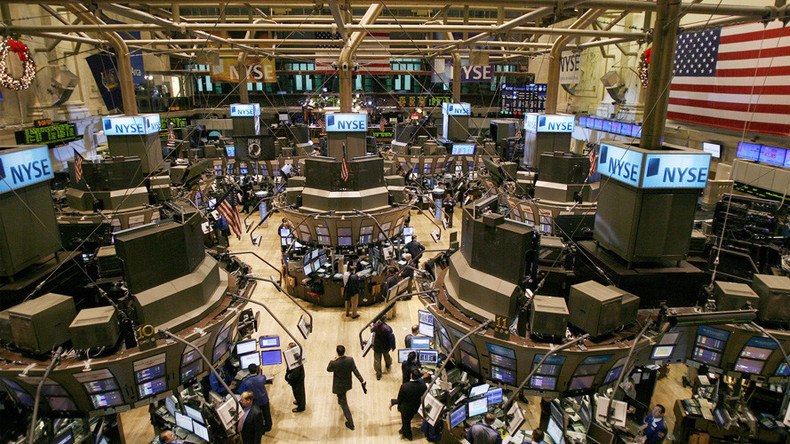 Amid a debate about the sustainability of corporate profit margins, analysts at financial giant Goldman Sachs have said in a new note that they may have to inevitably question capitalism.
Since 2011, the profit margins of S&P 500 companies have remained high by historical standards, mirroring levels that existed before the 2008 financial crisis and the late 90s dot-com bubble. If the margins do not regress toward their historical mean, as they have so many times before, analysts at Goldman Sachs led by Sumana Manohar say that "there are broader questions to be asked about the efficacy of capitalism," Bloomberg reported on Wednesday.
Analysts noted that profit margins have increased for corporations that assume more and more debt through stock buybacks rather than investing internally.
The issue of corporate profits is currently one of the biggest debates in the financial sector. On one hand, Goldman Sachs analysts said that the ongoing consolidation in industries and reduction in costs have helped keep the profits up. However, they remain convinced that the market will eventually experience a downward adjustment.
READ MORE: Goldman Sachs executive takes 'personal leave' amid Malaysian fund corruption probes
But what if this inevitable adjustment does not occur? While Goldman Sachs did not rule this out, their analytical team says it would mean that something is very wrong.
"We are always wary of guiding for mean reversion," said the Goldman Sachs analysis. "But, if we are wrong and high margins manage to endure for the next few years (particularly when global demand growth is below trend), there are broader questions to be asked about the efficacy of capitalism."
You can share this story on social media: