Goldman Sachs executive takes 'personal leave' amid Malaysian fund corruption probes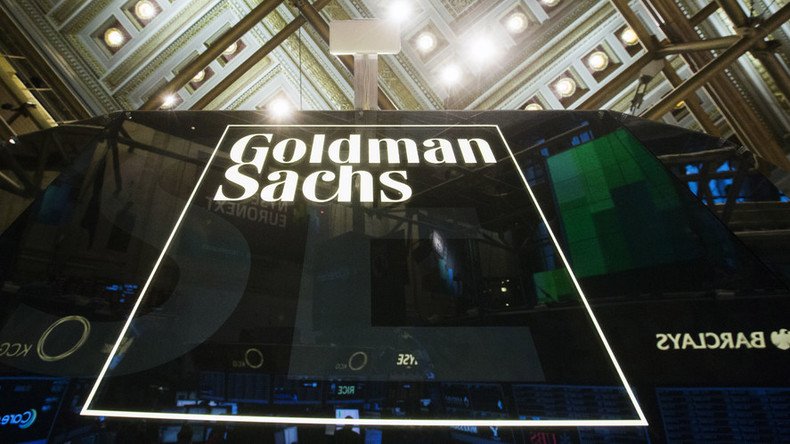 Tim Leissner, chairman of Goldman Sachs Southeast Asia's operations, has taken a "personal leave" amidst corruption scandals associated with Malaysia's state-owned 1MDB fund, with which Goldman worked closely.
President of Goldman's Singapore operations since 2006 and chairman of its Southeast Asia operations since 2014, Leissner oversaw the bank's operations in Malaysia, where it became the top international bank with a 20.3 percent market share since 2010.

Leissner was seen as a "key player" in cultivating the bank's very profitable relationships with Kuala' Lumpur's banking and government elite, including Malaysian Prime Minister Najib Razak, the Financial Times reports.
Goldman worked on Malaysian mergers and acquisitions worth a total of $18.8 billion over the last five years, but it is the bank's involvement with the state-owned investment and development company, 1Malaysia Development Berhad (1MDB), that has attracted scrutiny.

A number of investigations into 1MDB's activities are being carried out in various countries, prompted by claims of corruption involving Razak, who chairs 1MDB.

Switzerland's chief prosecutor, Attorney General Michael Lauber, said in a statement on Friday that he has asked for Malaysia's help in investigating possible violations of Swiss law by 1MDB, Reuters reported. The suspected misappropriations reportedly amount to $4 billion and concern "bribery of foreign officials, misconduct in public office, money laundering and criminal mismanagement."

It was discovered this week that Leissner has moved from Singapore to his Los Angeles home, calling it a "personal leave," Bloomberg reports.

READ MORE: Goldman Sachs to pay $5bn to settle financial-crisis mortgages

Goldman orchestrated the $6.5 billion sale of three 1MDB bonds in 2012 and 2013, from which the bank earned $593 million in fees and expenses. The deal has raised questions, as such fees in Malaysia are usually much lower.

It has since emerged that Razak received a $681 million "donation" to his personal bank account, which his opponents say is linked to the deal.

The results of an investigation into the matter by Malaysian Attorney General Mohamed Apandi Ali, who was appointed by Razak in 2015, were published this week, but found no wrongdoing.

The probe found that the money had come from a Saudi Arabian royal family and that $620 million was returned within the following five months. There was no indication in the report as to what happened to the unaccounted for $61 million.

State agencies in Hong Kong and the United States are also investigating other deals involving 1MDB.
You can share this story on social media: