US man's bank payment denied because of his dog's 'terrorist' name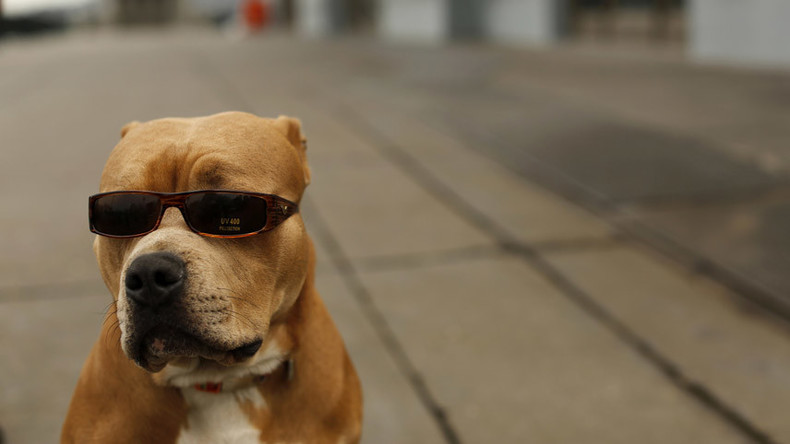 Sometimes terrorists move on all fours. That's what Chase Bank apparently decided when it wouldn't clear a payment for a disabled man's dog walker. It was the dog's name that led to the payment being bounced and the Treasury Department being involved.
The nine-year-old service pitbull mongrel acts as a companion and friend to Bruce Francis of San Francisco, who has a rare form of MS and gets around by wheelchair.
According to Fox, Francis was doing his routine payment to his dog walker earlier in March, by using his online account with Chase Bank. He had filled in his dog's name into the memo line of the form. But the dog walker told Francis he hadn't got the check.
The owner logged into his account to investigate, and found the following message: "Please explain what Dash means."
Yes – that is one of the most common names a dog could have in an English-speaking country. But if that's the case with your dog, just think of something else when you fill in that form, preferably something that doesn't sound like 'Daesh' – the Arabic name for Islamic State (IS/ISIS, formerly ISIL).
Francis owes his predicament to increased background checks. The rule at Chase and other banks is that anything that may arouse suspicion gets flagged and sent over to the Treasury Department.
According to a statement by a spokesperson: "If a name on the OFAC list appears on a payment, we are required to review it. This is an important part of ensuring that crime does not filter through the US banking system. In this instance, the payment was flagged, reviewed and eventually released."
Francis told Fox News: "Anything we can do to stop the terrorists and the funding of terrorists, let's do it. And if it means an inconvenience to me and my dog walker then that's a price I'm totally willing to pay."
The problem has since been resolved.
You can share this story on social media: