Came in like a wrecking ball: Demolition company wrecks wrong house, calls it 'no big deal'
Published time: 25 Mar, 2016 03:31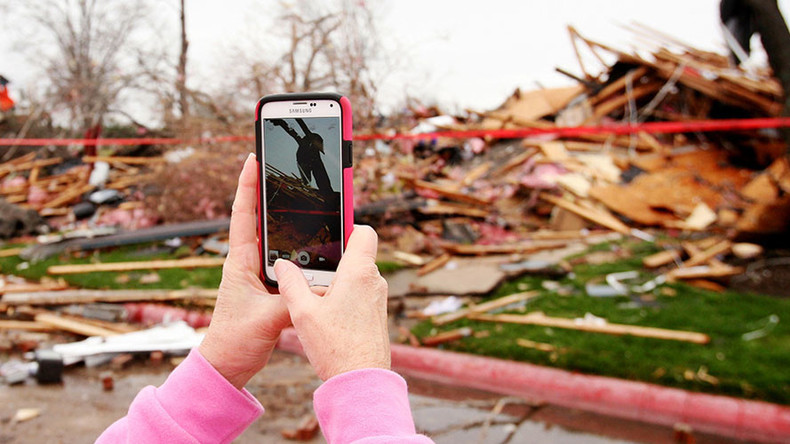 Two families that survived Christmas tornadoes are now back to square one after a demolition company tore down the wrong complex. The company blames Google Maps for the mix up and doesn't really see what the big fuss is about.
Lindsay Diaz and Alan Cutter shared a duplex that was badly damaged by a tornado that hit Texas on December 26. Both Diaz and Cutter had been waiting for insurance and FEMA to assist them in making repairs.
"We were geared towards getting the house ready; we were ready," Diaz told WFAA.
Yet, on Tuesday, Diaz found herself speeding over to her Rowlett home after receiving a panicked phone call from Cutter's wife.
"I pull up, and – sure enough – it's gone," Diaz said to WFAA. "There's nothing left."
Billy L. Nabors Demolition was responsible for the mistake. One worker told WFAA that Google Maps had led them astray. The house that Nabors Demolition had been hired to demolish was actually a block away.
Nabors CEO George Gomez insisted that his demolition crew believed they were working on the correct home. He told WFAA that the situation is "not a big deal."
Rowlett's city manager, Brian Funderburk, disagrees. He told WFAA, "The homeowners were in the process of trying to figure out what it was going to take to repair their home and now they're looking at rebuilding it instead. I think this is a very big deal."
Diaz and her son survived the tornado by hiding in their bathtub for the duration. Since then, they have stayed at a hotel and, more recently, have been renting a home. However, she must now wait to hear from Nabors insurance carrier before she can move forward and have a stable environment.
"I feel farther away from moving into a home today than I did after the tornado hit," Diaz said.