Brussels attacks show ISIS is 'winning' - former CIA #2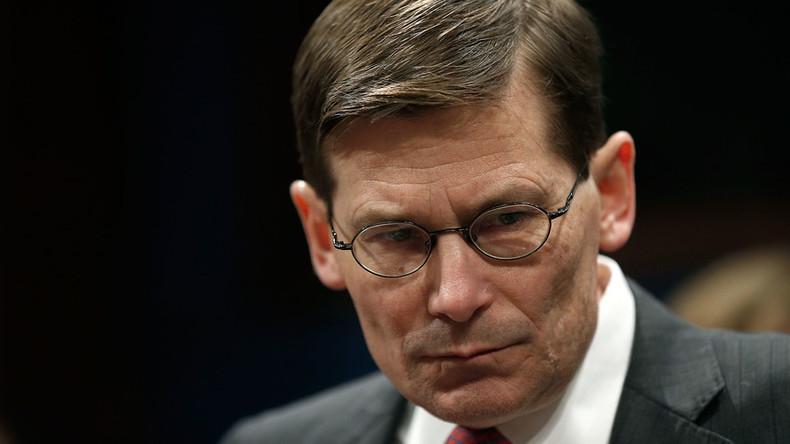 Following the terrorist attacks on Brussels' Zaventem Airport and Metro stations, the former deputy director of the CIA said the jihadist group Islamic State (IS, formerly ISISI/ISIL) is "winning" in its efforts to attack Western targets.
Michael Morell, deputy director of the CIA for more than three years during Obama administration, said Tuesday on CBS 'This Morning' that the Brussels attacks are a "reflection of how large, how compartmented, how sophisticated the ISIS capability is in Europe."
READ MORE: Brussels airport and Metro bombings (LIVE UPDATES)

While the US continues to strike IS targets in Syria and Iraq, the jihadist group is "growing rapidly in the rest of the world," he added.

"So I would say they're winning, right? They're winning, and we're going to have to find additional approaches to try to undermine them," Morell said.
Morell added that he believes IS has "more territory today around the world than they did at any time, and they've conducted now attacks in Paris, San Bernardino and now in Brussels."
IS has developed a sprawling jihadist network that originated from Al-Qaeda in Iraq, which emerged following the US invasion of that nation in 2003.
As of March 15, the US-led coalition of countries fighting IS has conducted 10,962 airstrikes against IS targets, with more than 7,300 of those strikes occurring in Iraq. The US has conducted 8,386 of those total strikes. As of February 29, the cost of "kinetic operations" against IS, which began in August 2014, was $6.5 billion, according to the US Department of Defense.
The Brussels attackers detonated bombs in a departure area of Zaventem Airport where travelers enter prior to security checkpoints. Morell said that this tactic, of setting off bombs before security, indicates that airports in the US and elsewhere must have checkpoints immediately upon entering an airport.
"Absolutely," Morell said about the need for renewed security protocol in the US. "We're going to have to adjust to what they're doing."