Inside the Brussels attacks: Shocking video footage captures carnage (VIDEOS, GRAPHIC)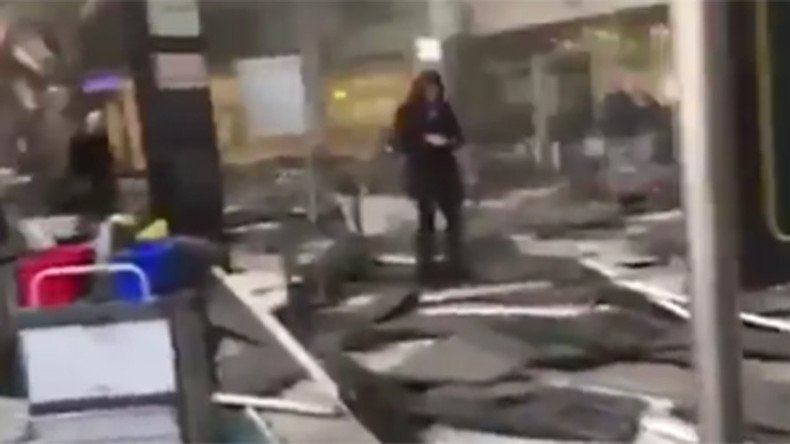 Shocking footage from inside the Brussels airport and metro stations where multiple explosions have reportedly killed at least 30 people has emerged online.
Video from inside Zaventem Airport shows the aftermath of the explosions at a check-in desk which killed at least 13 people. (WARNING: GRAPHIC)
Inside the Brussels attacks: shocking video footage captures carnage in Brussels' airport.READ MORE: http://on.rt.com/77nz

Posted by RT Play on Tuesday, March 22, 2016
READ MORE: 13 dead, 35 injured in suicide attack at Brussels airport
Other footage filmed at the scene shows people fleeing the airport as heavy smoke billows into the sky following the explosions. Soon afterward, seriously wounded people were carried away from outside the airport for treatment. (WARNING: VERY STRONG LANGUAGE.)
READ MORE: At least 10 reportedly killed in blasts at Schuman, Maalbeek metro stations near EU offices
An eyewitness stranded inside Maelbeek Metro station captured the frightening scenes of passengers being evacuated from a dark underground tunnel.
The injured were treated by emergency services outside Maelbeek station, as terrified people turned to each other for comfort.
You can share this story on social media: