Texas trooper officially fired over Sandra Bland confrontation, arrest
Published time: 3 Mar, 2016 18:21
Edited time: 3 Mar, 2016 20:37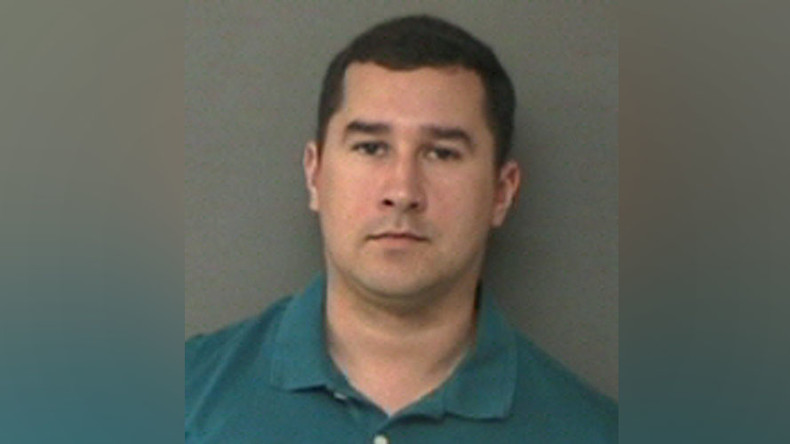 The Texas state trooper who was charged with perjury over his arrest of black activist Sandra Bland has formally been fired. The decision is based on his false report about the traffic stop confrontation with Bland, who later killed herself in jail.
Brian Encinia's dismissal comes three months after his bosses first announced they had started "termination proceedings."
"Texas Department of Public Safety (DPS) Director Steven McCraw is upholding his preliminary decision to terminate Trooper Brian Encinia from the department for reasons related to the trooper's traffic stop of Sandra Bland on July 10, 2015," the agency said in a statement.
While still awaiting trial on the perjury charges, the trooper may appeal his firing to the Texas Public Safety Commission (PSC), which is the five-member oversight board for the DPS.
Encinia was accused of lying about his arrest of Bland and the traffic stop, which was caught on his dashboard camera.
Bland was driving in Waller County, Texas when Encinia pulled her over for making an incorrect lane change, he told her. The trooper intended to give her written warning, but claimed she became uncooperative and argumentative, which grand jurors later determined to be untrue.
However, the footage of the arrest revealed an increasingly confrontational encounter between Bland and Encinia, with the trooper waving a stun gun and threatening the activist. In the video, he was heard yelling, "I will light you up!"
Encinia arrested Bland and took her to jail. The 28-year-old black woman was found dead in her jail cell three days after her arrest, sparking a nationwide debate and drawing the attention of the Black Lives Matter movement.
Bland's death was ruled a suicide. Her family said that they were trying to collect about $500 for her bail when they learned of her death.
They then filed a wrongful death lawsuit in federal court against Encinia, DPS, Waller County and county jailers Elsa Magnus and Oscar Prudente. The trial is set to begin in January 2017.