Unlucky strike: Man charged for killing horse with bowling balls fired from homemade cannon
Published time: 26 Feb, 2016 20:58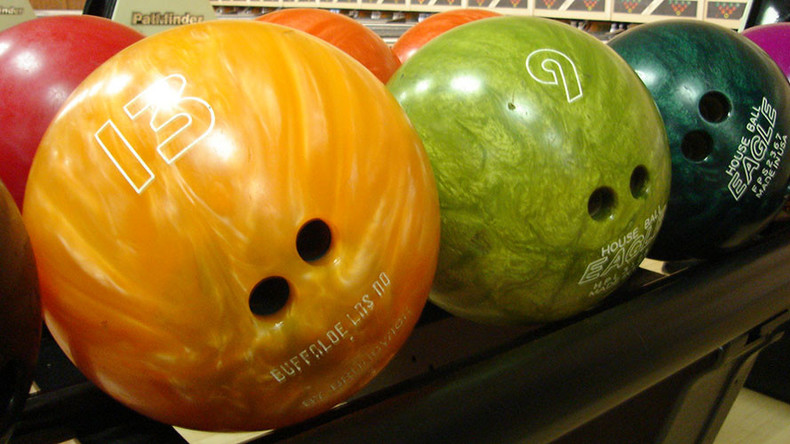 A 65-year-old man from Wisconsin is facing criminal charges after firing bowling balls and pins from a homemade cannon, consequently killing his neighbor's 10-month-old horse.
Ricky Thorne brought the cannon to his brother's house on the 4th of July because clearly fireworks just aren't serious enough for this Napoleon wannabe, who shot 10 bowling balls plus 10 bowling pins from the homemade device.
In total, seven balls and three pins ended up on Lisa Kroll's property ‒ nearly a half mile away, according to Fox9.
READ MORE: Swan-believable: Belligerent bird brings traffic chaos to Prague (VIDEO)
Kroll's horse suffered a fatal head injury, which she believes came from a bowling ball that crashed through the roof of her barn. "At least it was a horse not a human, but it was a very nice horse that got killed, very unfortunate," said Kroll to the local new station.
"Been prosecuting 34 years, this is the first case we've had where someone was shooting bowling balls out of a cannon," said St. Croix County Attorney Eric Johnson to Fox9.
We bet.
Thorne is being charged with recklessly endangering safety and negligent handling of a weapon. Kroll estimates the damage to the barn at $4,000 and the price of her horse at $10,000.