Legislative first: Vermont Senate greenlights bill to legalize recreational marijuana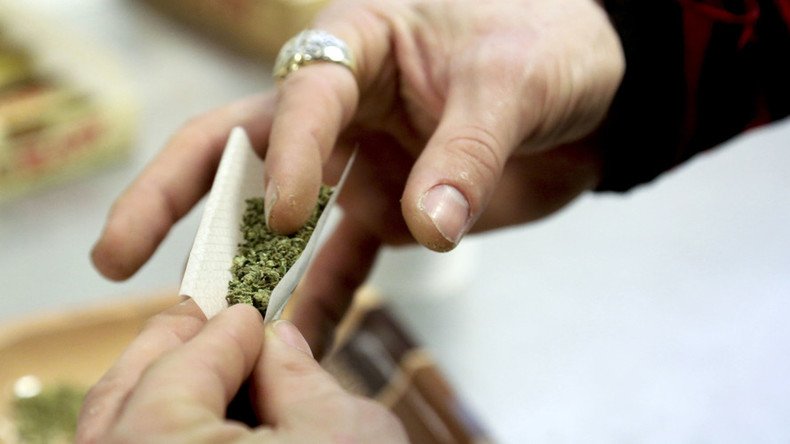 Recreational marijuana cleared its first legislative hurdle in Vermont, after the state Senate advanced a legalization bill. If the bill makes it to the governor's desk, Vermont will be the first US state to legalize the drug without a referendum.
The bill would allow adults age 21 or older to possess up to an ounce of marijuana, and create licenses for retailers and growers.
This wouldn't make Vermont the first to legalize pot – four states and the District of Columbia have made recreational use of the drug legal. However, all of those places had their laws passed in referenda where voters were asked about the issue, bypassing their legislatures.
In addition to bringing freedom of choice to the people of their state, senators who supported the bill said that illegal drug dealers would be put out of business, shielding Vermont residents from harder drugs that the same dealers would distribute.
"The question is how many people use marijuana and don't destroy their lives? The answer is millions," said Democratic Senator Dick McCormack, who voted in favor, according to WPTZ. "There are bad effects to using marijuana. But there are bad effects to watching too much television."
If passed, the law would create a 25 percent sales tax on marijuana. Combined with the licensing fees for growers and retailers, this would generate up to $20 million in new revenue for the state.
Vermont has toying with the idea of marijuana legalization for years, and most voters are in favor of the idea. A February survey by Vermont Public Radio found that 55 percent of the state's residents support legalizing the drug for recreational purposes, while only 32 percent oppose such a move.
The 16-13 preliminary vote on Wednesday means that a final vote on the bill in the Vermont Senate will be held on Thursday. If approved, the bill will be sent the House and from there it will head to the desk of Governor Peter Shumlin, who counts himself as a supporter.
"I want to thank the Senate for their courage in voting to end the failed war on drugs policy of marijuana prohibition," Shumlin said in a statement. "When this debate began a month and a half ago, there were many who said it had no chance of passage in either chamber."
You can share this story on social media: