Bernie Sanders files Senate bill to end federal ban on marijuana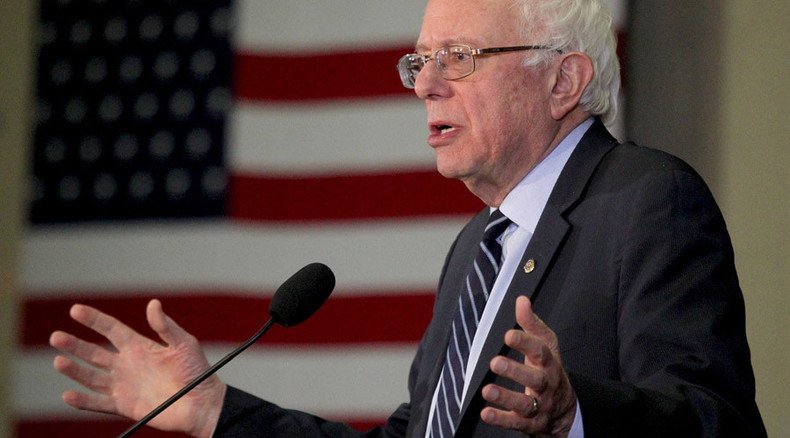 Senator Bernie Sanders (I-Vermont) has now moved forward with his support for cannabis, filing a bill to decriminalize pot and nix it from the government's list of most dangerous drugs.
He submitted the bill, entitled Ending Federal Marijuana Prohibition Act of 2015, to the Senate on Wednesday, seeking to remove marijuana from the Controlled Substances Act. The legislation would let all 50 states decide for themselves whether they want to legalize pot for recreational or medical use without federal intervention.
"In my view, the time is long overdue for us to remove the federal prohibition on marijuana," Sanders said during his speech at George Mason University on October 28. "In my view, states should have the right to regulate marijuana the same way that state and local laws now govern the sale of alcohol and tobacco."
Sanders' bill also proposes removing marijuana from the Drug Enforcement Administration's list of the "most dangerous" drugs, which the Vermont senator previously labelled as "absurd."
US law currently classifies marijuana as a Schedule 1 drug, along with heroin, LSD and ecstasy.
The bill's introduction came on the heels of Sanders' initial proposal to reclassify marijuana as a less-dangerous drug last week.
The way Sanders sees it, both the US government and its people would benefit from the revisions that he proposes. In particular, the Democratic presidential hopeful argues that the change is essential for reforming America's criminal justice system.
"In the United States we have 2.2 million people in jail today, more than any other country. And we're spending about $80 billion a year to lock people up. We need major changes in our criminal justice system – including changes in drug laws," he said during last week's speech.
As for the people, Sanders stressed that it was "wrong" that so many Americans using marijuana have "their lives destroyed".
"Too many Americans have seen their lives destroyed because they have criminal records as a result of marijuana use. That's wrong. That has got to change," he said.
Sanders is the first Democratic presidential hopeful to make such a controversial proposal. His stance contrasts from that of Hillary Clinton, the party's front runner. Clinton hasn't voiced full support for marijuana legalization yet, saying that before she backs changes on federal level, she wants to "wait and see" how Colorado and Washington deal with it.
Sanders' bill has triggered speculations in media that its introduction was a strategical move to endear himself to younger members of the electorate. According to a recent study, a record 58 percent of Americans want pot legalized nationwide.
Although it is illegal under federal law across most of the US, the buying and selling of pot has been legalized in four states – Colorado, Washington, Oregon and Alaska. The District of Columbia has allowed the use of recreational marijuana, but not the selling of the drug. Another 23 have legalized cannabis use for medical purposes.
On Wednesday, voters in Ohio rejected legalization of marijuana for recreational and medical use.
You can share this story on social media: