Polygamous Mormon sect's leaders arrested on charges of food-stamp fraud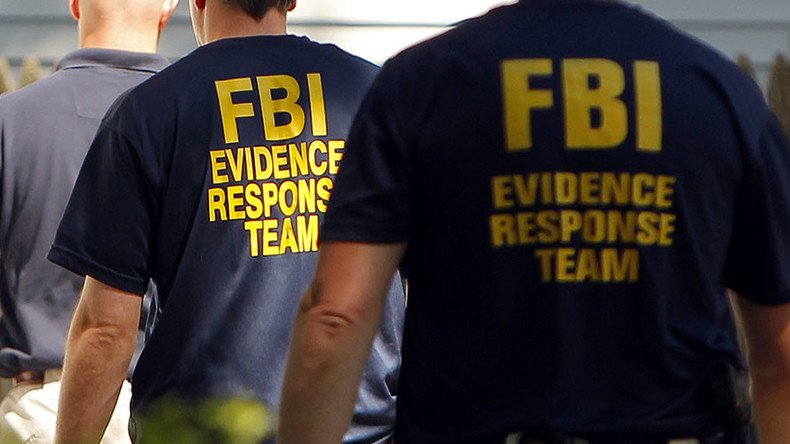 Federal prosecutors have charged leaders of a breakaway sect of the Mormon Church in Utah with fraudulently claiming money from a government food stamp program and money laundering.
The indictment was unsealed in US District Court in Salt Lake City on Tuesday, and includes 11 leaders and members of the Fundamentalist Church of Jesus Christ of Latter Day Saints (FLDS). Meanwhile, FBI agents and sheriff's deputies searched businesses owned by FLDS members in Hildale, Utah and Colorado City, Arizona.
Authorities accuse the church leaders of taking money from the federal Supplemental Nutrition Assistance Program (SNAP) by diverting the funds from authorized beneficiaries to church leaders for activities unrelated to the program's purpose, and conspiring to commit money laundering.
The FLDS is a splinter from the Church of Jesus Christ of Latter-day Saints, colloquially known as the Mormon Church. Unlike its much more mainstream cousin, the FLDS openly praises polygamy as a virtue.
"This indictment is not about religion. This indictment is about fraud," US Attorney John Huber said in a statement.
Among those indicted was Lyle Jeffs, who has been running the FLDS church in place of his imprisoned brother, Warren Jeffs, the church's president and prophet. He is currently serving a life sentence in Texas for sexually assaulting his underage wives at a church compound in the state.
Also indicted was Seth Jeffs, who is the brother to Lyle and Warren.
READ MORE: Jurors hear sex tape in polygamist preacher case
"If they're finally going to prosecute Lyle and the leaders of the church, it will eventually bring the church down," said Wallace Jeffs, Warren's half-brother who was expelled from the FLDS church, according to The Salt Lake Tribune. "This pretty much cuts the head off the snake."
The indictment, which strikes at the church financially, could bring it "to its knees," Wallace Jeffs said.
Church leaders directed members to buy food with SNAP funds to stockpile in an FLDS storehouse to feed the church community, according to prosecutors.
As for the money laundering, the prosecutors said that the defendants conspired to conceal and disguise the nature, source and control of proceeds of unspecified unlawful activity while conducting financial transactions.
So far, six of the 11 people named in the indictment have been arrested. They are expected to appear in federal courts in Utah and South Dakota, and could each face as much as 25 years behind bars.
You can share this story on social media: