Students wearing leggings threatened with suspension for being 'distraction'
Published time: 14 Feb, 2016 03:56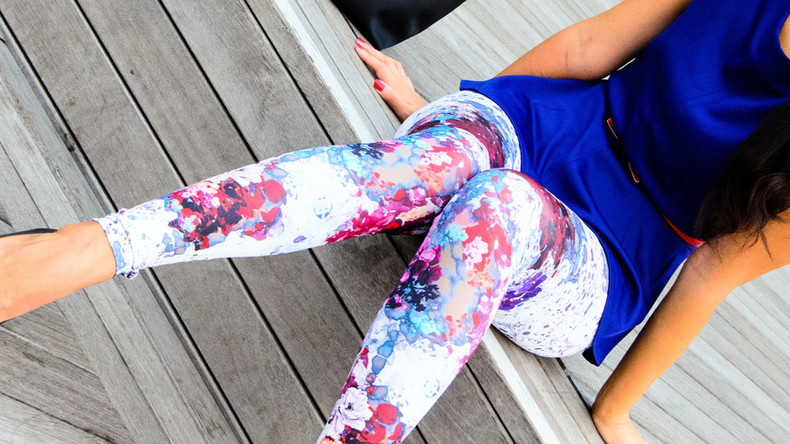 Dozens of female high school students in the US state of Florida were outraged this week when they were threatened with suspension for wearing leggings, which administrators believe are "distracting" other students.
The latest in a list of schools losing it over leggings is Booker T Washington High School, which rounded up an estimated 80 female students on Thursday for wearing the offending items and allegedly threatened them with suspension if they didn't change.
Student Amelia Martinez took to Facebook to express her frustration. "Up until THIS MORNING we were allowed to wear leggings and without any prior warning every girl wearing leggings was sent to the office and they aren't giving warnings, they're SUSPENDING us for 10 days if we can't get a change of clothes or get checked out. Some of us CAN'T go home right now and how were we supposed to know anyway? They said we are a distraction for how we dress and we are taking away from people getting education. The only people who are getting their education taken away are the females."
The girls waited for more than an hour to talk to the dean, according to the Pensacola News Journal.
READ MORE: 'Sexual distraction': Canada teen suspended from school over dress
"I'm tired of having to change my life around to fulfill the needs of men," one girl said.
The school said it was enforcing existing dress code rules. Principal Michael Roberts told WNRP-AM that "a breakdown in communications" was responsible for the current uproar.
Roberts said he reminded students of the dress code and asked teachers to send students violating the dress code to the office.
In their turn, male students were told not to wear sagging pants, although not because their exposed 'drawers' were distracting female students.
Roberts said students are allowed to wear leggings, so long as they wear a top that "reaches the length of the bottom tip of their fingertips."

He added that the students were not punished and none had been suspended.
A petition was started to protest enforcement of the dress code. It currently has 1,619 supporters.
Leggings have caused so much controversy recently that they inspired this uncomfortable "Dad's panel" on Fox News, where fathers ogled leggings-clad women to decide whether they would let their daughters wear them.
It makes for a weird watch, particularly when the last woman prompts the men to applaud, whistle, and get a little too excited.