CDC suggests travelers abstain from sex to avoid getting Zika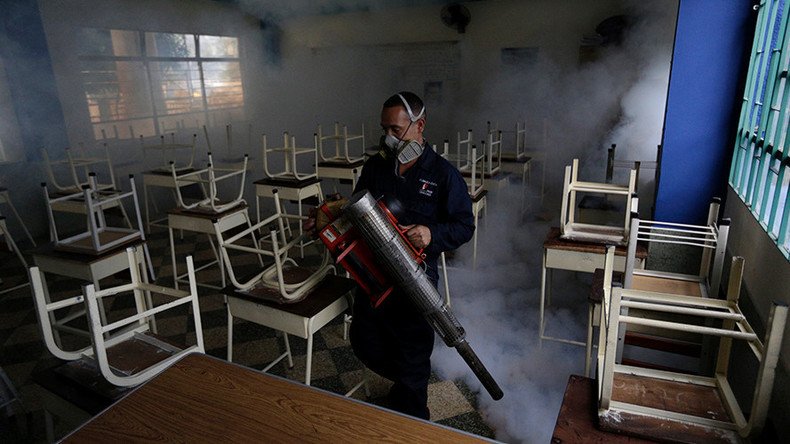 Men and women traveling to countries with Zika outbreaks should not have unprotected sex with their pregnant partner, according to recommendations from the Centers for Disease Control and Prevention.
On Friday, the CDC released its interim guidelines in response to a Tuesday report of a case of Zika being transmitted by sexual contact in Dallas County, Texas. One person traveled to Venezuela, where Zika is spreading, and had sex with their partner.
"Men with a pregnant sex partner who reside in or have traveled to an area of active Zika virus transmission and their pregnant sex partners should consistently and correctly use condoms during sex (vaginal, anal, or oral) or abstain from sexual activity for the duration of the pregnancy," the CDC said in its latest Zika advisory.
Zika was previously thought to only be transmitted by mosquitoes. While the symptoms of the disease for most people are only rash, fever and flu-time effects, children of women affected with the virus can be born with microcephaly, a serious birth defect that that results in an abnormally small head and brain.
The CDC said that abstaining from sex while pregnant is the safest way to go, but condoms have been recommended since late Tuesday for people who have traveled to certain countries. The agency's priority, it said, is to prevent pregnant women from becoming infected with the virus.
"The bottom line for most people in the US is that pregnant women should postpone travel to Zika-affected areas," CDC chief Dr. Tom Frieden told reporters. "Our new guidance is that pregnant women should use condoms during sex or abstain if their partner has traveled to an area where Zika has been spreading."
Frieden also said that he was aware of reports from Brazil that found traces of the virus in saliva and urine samples from infected patients. However, he said that more information is needed on those findings, including the methodology behind them, and the recent guidelines do not address kissing.
"We're still learning more about [the virus in] saliva and how it works in the body," Frieden said. "There's been a total of three cases in the world literature of Zika being present in male secretions."
Also on Friday, the World Health Organization said that 26 countries in the Americas now have active Zika outbreaks. Brazil has the most Zika infections with more than one million, and Colombia has more than 20,000, WHO said.
READ MORE: Indian biotech firm says it has developed 2 vaccines for Zika virus
However, Zika probably will not spread explosively across the US, because the Aedes aegypti mosquitoes that carry the virus only live in very warm areas.
More than 50 cases of Zika have been confirmed in 14 states and the District of Columbia, and six of those cases involve pregnant women. Another 21 cases have been reported in the US territories of Puerto Rico and the US Virgin Islands.
There is currently no vaccine or cure for Zika. To prevent contraction, CDC recommends taking measures to prevent mosquito bites.
You can share this story on social media: