Indian biotech firm says it has developed 2 vaccines for Zika virus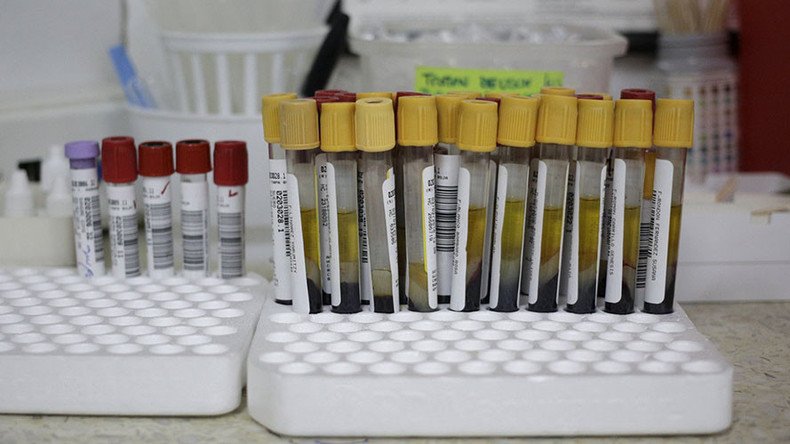 Indian scientists say they have developed two vaccines for the Zika virus, which is linked to underdeveloped brains in babies. The infection, dubbed a "global health emergency" by the WHO, is believed to have infected millions of people this year.
The two candidate vaccines, reportedly developed by Bharat Biotech International in Hyderabad, India, were created following research that began nine months ago.
"On Zika, we are probably the first vaccine company in the world to file a vaccine candidate patent about nine months ago," Bharat Biotech managing director Krishna Ella told NDTV.
"...The formulated inactivated vaccine is expected to elicit a strong antibody response as we see humoral immunity offering a primary defense against Zika infection," he told the International Business Times.
They will now be tested in animal and human trials. If those trials are successful, a vaccine could become available to the public in around four months. The best case scenario is that the biotech firm could make one million doses in that time, according to Ella.
Research into the vaccines began after the biotech firm legally imported a live Zika virus into the country last year. Ella has sought direct intervention from Prime Minister Narendra Modi since then, urging for the vaccines to be fast-tracked through clinical trials.
"The prime minister should take up this project as it helps communities like Brazil and Colombia where we can do vaccine diplomacy. We are a part of the BRICS group and we have to help them. We would love to help. We want global public health to benefit," he said.
Declared a "global health emergency" by the World Health Organization (WHO) on Monday, the Zika virus has been linked to thousands of cases of the birth defect microcephaly, which results in babies being born with underdeveloped heads and brains.
The outbreak of the virus began in Brazil last year, and since then more than 20 South American countries have confirmed cases of the infection, along with the US and Denmark. The WHO has estimated that between three and four million people worldwide have already been infected this year.
You can share this story on social media: