First sexually-transmitted case of Zika virus reported in Texas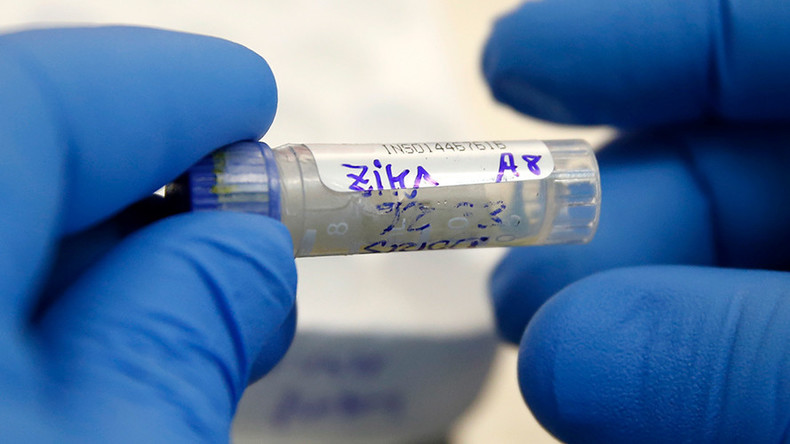 Health officials in Dallas County, Texas have confirmed a case of the Zika virus being transmitted sexually. The patient had sexual contact with a person who recently returned from a country where widespread Zika infections have been reported.
Officials did not release the name, age or sex of the patient. Dallas County Health and Human Services (DCCHS) said that it received confirmation of the infection from the federal Centers for Disease Control and Infection (CDC). However, the CDC said that it did not investigate how the transmission occurred, according to Reuters.
"Now that we know Zika virus can be transmitted through sex, this increases our awareness campaign in educating the public about protecting themselves and others," said DCHHS director Zachary Thompson. "Next to abstinence, condoms are the best prevention method against any sexually-transmitted infections."
Symptoms of the virus include rash, rash, joint pain and red eyes. Usually these symptoms are mild and only last several days. However, pregnant women who contact Zika are at risk of bearing children with underdeveloped brains and heads.
There is currently no cure or vaccine for the disease.
Zika is most commonly spread by after being bitten by a virus-carrying mosquito, but doctors are only now discovering that it can be spread from person to person through sexual contact. Reuters reports that there has been only one case in medical literature of the disease being transmitted sexually.
There have been six confirmed travel-related cases of Zika in Texas, all among residents of Harris County, where Houston is located, the Department of State Health Services said.
There have been over 40 cases of the Zika virus across 12 US states and the District of Columbia. Until now, all cases involved travelers returning to the country, with no reports of the virus being transmitted locally.
You can share this story on social media: