WHO declares Zika virus global health emergency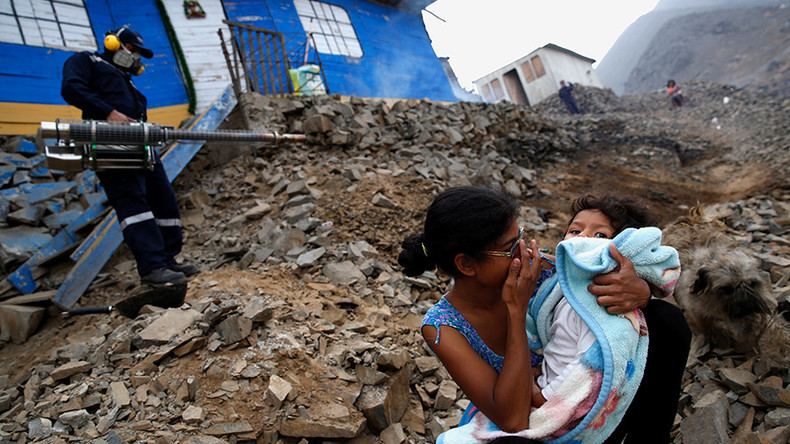 The World Health Organization declared the Zika virus a global public health emergency on Monday, following a recommendation by a committee of independent experts.
"I am now declaring that the recent cluster of microcephaly and other neurological abnormalities reported in Latin America following a similar cluster in French Polynesia in 2014 constitutes a public health emergency of international concern," WHO Director-General Margaret Chan said on Monday.
The mosquito-borne virus that is believed to have recently caused thousands of birth defects in Brazil requires an international coordinated response, Chan said.
READ MORE: Zika virus: What you need to know about the latest global health scare
However, no restrictions on travel or trade are necessary, she added.
The move, recommended by WHO's International Health Regulations Emergency Committee, which brings together experts in epidemiology, public health and infectious diseases from around the world, is aimed at fast-tracking international action and research priorities.
Last week, the Zika virus was announced to be "spreading explosively," with the WHO warning that it could infect as many as four million people in the Americas only.
With nearly 4,000 suspected virus-linked cases of infants born with a congenital condition associated with incomplete brain development, Brazilian Health Minister Marcelo Castro claimed the epidemic was worse than previously believed. In 80 percent of the cases the infected people had no symptoms, Castro told Reuters.
Сases of babies with Zika-linked birth defects have been registered in 24 nations and territories in the Americas, according to the Pan American Health Organization.
Following the WHO's announcement on Monday, US Centers for Disease Control and Prevention (CDC) said they would engage new resources to fight the virus.
"CDC, along with the entire US government, is actively involved in the world's Zika response and working 24/7 to learn more about the virus and protect health," CDC Director Tom Frieden told Reuters.
READ MORE: Zika virus no pregnancy advice 'offensive' – women's rights activists
The outbreak of the dangerous virus was first reported in December last year, with Brazilian health officials having appealed to women in the country to hold back from getting pregnant. A couple of weeks later, US authorities advised pregnant women to postpone travel plans to Latin America and the Caribbean, as US health officials confirmed that a baby born with brain damage in Hawaii tested positive for Zika. Within a matter of days, the CDC confirmed cases in a number of US states, including Florida, Illinois, New Jersey and Texas.
You can share this story on social media: