Sean Penn denies El Chapo interview led to drug lord's arrest; says his article failed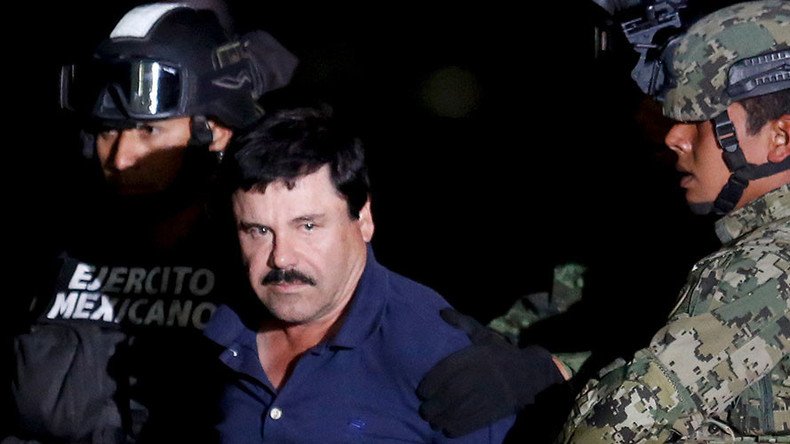 Hollywood actor Sean Penn says that the media spun a "myth" that his interview with El Chapo led to the infamous cartel boss's capture.
Joaquin "El Chapo" Guzman was captured once again last week, and Penn made waves when he published an article for Rolling Stone detailing a secret visit that the actor had paid to the criminal a few months earlier.
The Attorney General of Mexico said that visit had been "essential" to El Chapo's capture, and this idea became the stuff of countless headlines. Penn, however, has told a much different story.
"There is this myth about the visit that we made, my colleagues and I with El Chapo, that it was – as the Attorney General of Mexico is quoted – 'essential' to his capture," Penn said in an interview with CBS This Morning co-host Charlie Rose. "We had met with him many weeks earlier...on October 2nd, in a place nowhere near where he was captured."
The Rolling Stone Article, titled "El Chapo Speaks: A secret visit with the most wanted man in the world," was prefaced with a disclosure:
"Some names have had to be changed, locations not named, and an understanding was brokered with the subject that this piece would be submitted for the subject's approval before publication. The subject did not ask for any changes."
This seems to indicate that it had been vetted for any sensitive information by the savvy drug lord who was the subject of the article. Rose pressed the issue further in the CBS interview, asking Penn if he was confident that the piece "had nothing to do" with El Chapo's recapture.
"Here's the things that we know: We know that the Mexican government ... they were clearly very humiliated by the notion that someone found him before they did," the actor said. "Well, nobody found him before they did. We didn't – we're not smarter than the DEA or the Mexican intelligence. We had a contact upon which we were able to facilitate an invitation."
Penn said he believes the Mexican government released its statement in part because they wanted to see him blamed.
"They wanted to encourage the cartel to put you in their crosshairs?" Rose asked.

"Yes," Penn said.
Nevertheless, he insisted that he is not in fear for his life, but thinks that the fiasco surrounding his article has overshadowed its intended purpose, which was to initiate a discussion on the "War on Drugs."
"Let's go to the big picture of what we all want. We all want this drug problem to stop. We all want them – the killings in Chicago to stop," Penn added. "We are the consumer. Whether you agree with Sean Penn or not, there is a complicity there. And [whether] you are in the moral right, or on the far left, just as many of your children are doing these drugs ... And how much time have they spent in the last week since this article came out, talking about that? One percent? I think that'd be generous. Let's be clear, my article has failed."
READ MORE: Get Shirty: LA designers cash in on El Chapo druglord fashion craze
"When you get the story that every journalist in the world wanted, there's a lot of green-eyed monsters who are going to come give you a kiss," he said. Rose clarified that Penn was referring to journalists jealous of him landing such a coveted story.
Guzman escaped jail for a second time in July 2015. Penn interviewed the cartel leader in person over the course of seven hours in early October, with follow-ups via video chat and phone conversations. Guzman was recently recaptured after a shootout with Mexican authorities.
You can share this story on social media: