New cell every day, tanks outside: Mexico takes extra measures to prevent 3rd El Chapo escape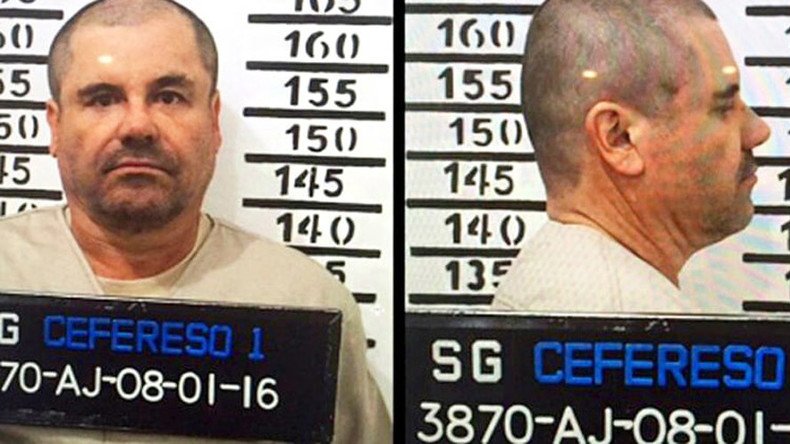 Following his arrest last week, Mexican drug kingpin Joaquin 'El Chapo' Guzman is being held in the same Altiplano prison he broke out of last July, but this time authorities are taking unusual additional steps to keep the Sinaloa Cartel head behind bars.
"He is being moved from cell to cell without a pattern… he is only spending hours or a couple of days in the same cell," said Eduardo Sanchez, a Mexican government spokesman. "Since he arrived, he has been in eight different cells."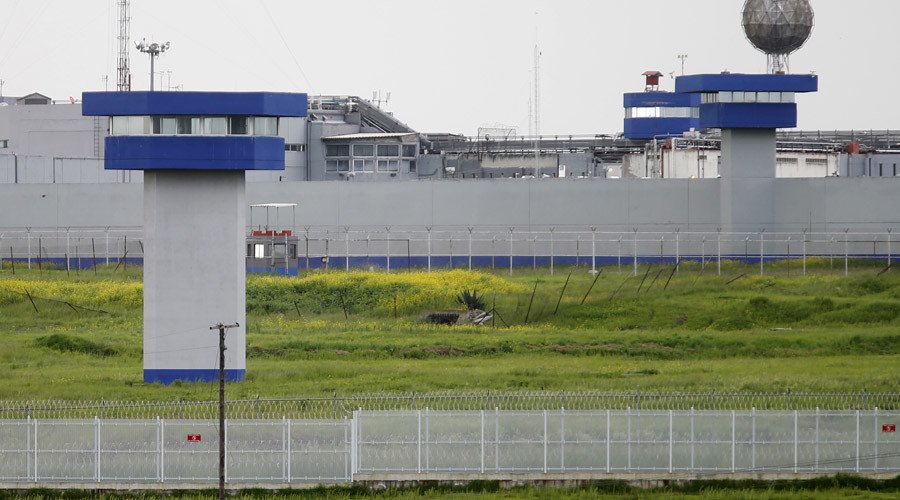 Authorities have increased the number of CCTV cameras by four times at what was already considered the country's most sophisticated high-security facility. It has also installed new infra red-light movement sensors and steel reinforcement panels in the floors to keep Guzman from tunneling out.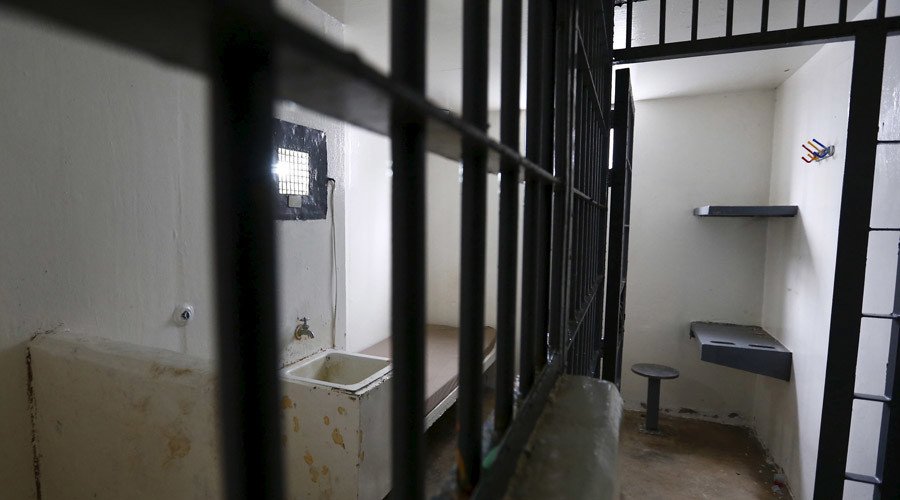 Many other inmates have been moved out of the jail, which is located 80 kilometers outside Mexico City, to allow staff to focus on their biggest flight risk.
Tanks and extra armed vehicles have been deployed at the facility, which is reinforced with thick concrete walls to prevent an outside attack.
"Today, conditions in the prison fully comply with international standards," said a statement from the National Security Commission, which operates the penitentiary system in the country, after its director, along with Mexico's chief of police, took a four-hour tour of Altiplano on Tuesday.
"Guzman is in a different, very cold zone of the prison and in complete isolation," the cartel head's lawyer, Juan Pablo Badillo, complained to reporters after visiting his client, comparing his current conditions to those he escaped last year.
Badillo said Guzman, who has not received family visitors, is being subjected to "brutal psychological pressure," and has been physically weakened by his ordeal over the past week.
Guzman was captured by a squad of marines on Friday morning as he attempted to escape from a safe house in Los Mochis in his mountainous home state of Sinaloa. Five of his henchmen were killed, and one officer was wounded, as El Chapo tried to sneak out through a secret passageway leading to the sewers beneath the city.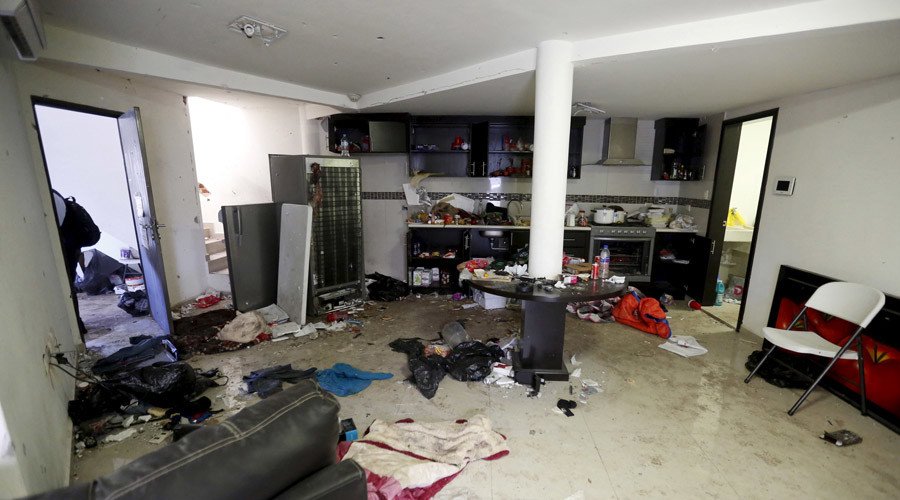 The episode capped six increasingly bizarre months, as Guzman turned from a notorious crime boss – thought to be a billionaire, controlling over half of Mexico's drug supplies to the US – into an international celebrity, following the brazenness of his escape and time as a fugitive.
El Chapo's capture of in February 2014 year was a major coup for Mexico's embattled federal government, which is still trying to wrest control of vast territories back from drug cartels. However, unbeknownst to them, as he went about his normal routine – while on camera everywhere except the toilet and shower – El Chapo was plotting his escape.
Over 17 months, engineers designed and dug a one-mile-long, two-foot-wide tunnel beneath Altiplano, outfitting it with a rail that could be ridden on a specially-mounted motorbike. On July 11, 2015, El Chapo escaped through the floor of his cell while in the shower. No guards approached him until he was safe, and two dozen officials have been arrested for assisting his escape.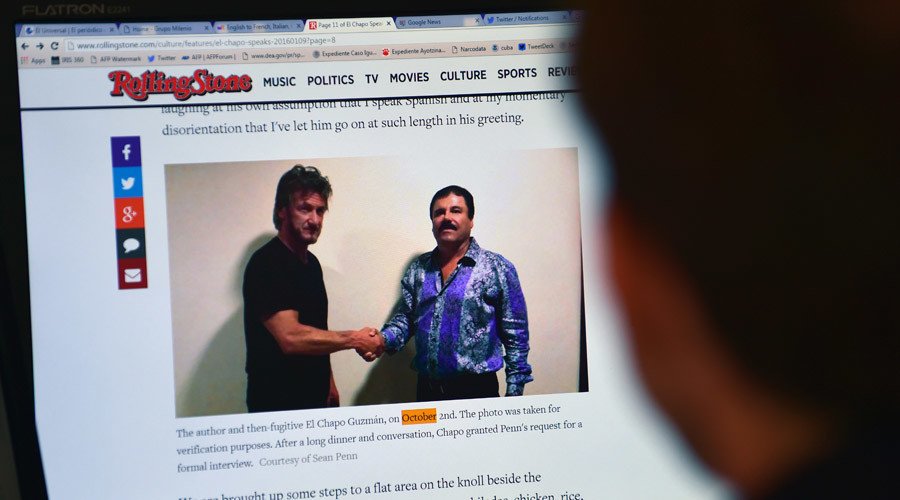 Emboldened by his miraculous liberation, Guzman, who came from extreme poverty, appears to have been overtaken by hubris. According to Mexican officials, he became "obsessed" with famous soap actress Kate del Castillo, who he tried to recruit for a biopic about his life. In turn, Del Castillo arranged an interview with Hollywood star Sean Penn, who secretly traveled to Sinaloa, thus producing a "very useful" lead to El Chapo's whereabouts.
In the weeks before his capture, Guzman moved from a mountain lair to a conspicuous mansion in Los Mochis, which had been under police surveillance.
"El Chapo stopped being clandestine. He left the mountain. He met with people, as we now know. That made it easier for intelligence units to find him. The other factor: there were, from the time of the escape, 2,500 people from various security agencies exclusively dedicated to mounting a successful operation," said a security source in an interview with the New York Post.
Providing El Chapo doesn't escape for a third time – he was carted away hidden in a laundry basket during his first break out in 2001 – Mexico says it plans to extradite him to the United States, although officials say the process could take anywhere between one and five years.
You can share this story on social media: