NYC woman charged with keeping South Korean children as slaves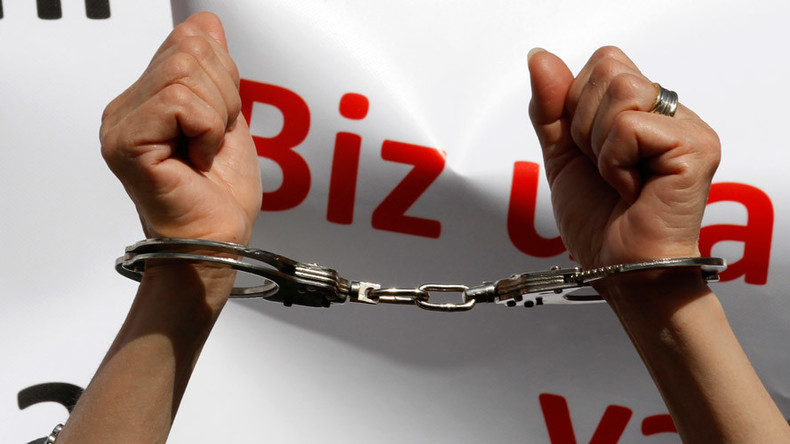 A New York woman faces seven years in jail after she was found to be keeping two South Korean children as slaves in her home for more than half a decade.
Sook Yeong Park took in the then-9- and 11-year-old brother and sister in 2010 from one of her relatives who brought them the US. The 42-year-old woman confiscated their passports and cut off all communication with the siblings' parents in South Korea.
After school each day, the two victims, now aged 16 and 14, were forced to carry out chores at Park's home in Flushing, Queens.
The girl carried out ten hours of household chores, working until approximately 2 a.m. most days. The victim was also forced to give a Park numerous massages, including one that lasted five hours, Newsday reported. The girl missed almost a month of school in 2015 as she was forced to work at Park's home.
Park frequently hit the children, Queens District Attorney Richard Brown told media, and on one occasion Park is accused of scratching the girl with a nail clipper because she didn't like her manicure, CBS reported.
The girl was forced to work in two different grocery stores "several days a week" over the six-year period, while her younger brother was also forced to work in one beginning in August 2015. All money earned while working at these stores was taken by Park, who claimed it was because the children's parents were not sending her any money from South Korea.
READ MORE: Modern slavery in Australia: Investigation reveals labour exploitation rife in agriculture

The children had to sleep on the floor with no mattresses and just one blanket each, with the girl forced to sleep in a small closet.
Authorities discovered Park's activities in early January after the children reported the physical abuse to their school principal, who alerted police.
The New York Police Department launched an investigation and arrested Park on Saturday on charges of labor trafficking, assault and endangering the welfare of a child. She was held on bail and will return to court on February 16.
You can share this story on social media: