Hundreds of US military children sexually abused annually – report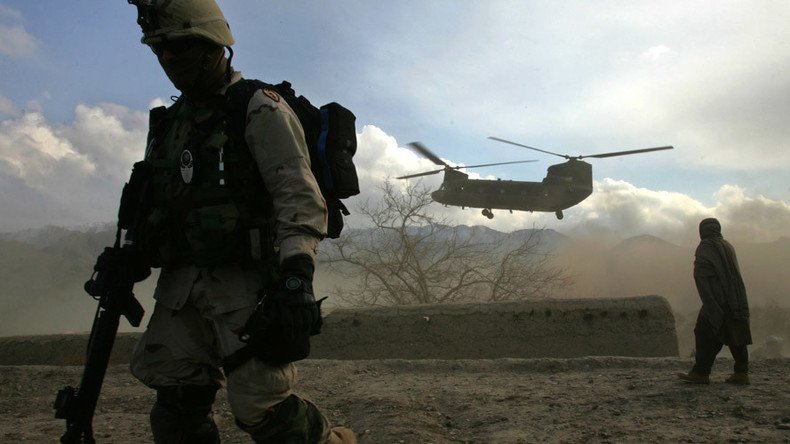 Children of US service members are sexually abused hundreds of times per year, most often by enlisted male soldiers, according to a new report. The entire story is still unclear given the Pentagon's limited insight into abuse reports and legal information.
There were at least 1,584 substantiated cases of military dependents, or children of US service members, being sexually assaulted between fiscal years 2010 and 2014, according to data provided to the Associated Press by the US Department of Defense. The victims were "overwhelmingly" female, AP reported.
Enlisted military were found to have abused children in 840 cases; most of those service members were male. Family members of dependent children were responsible in 332 cases.
Though the Defense Department's offering of sexual abuse data does deliver some insight into the subject, the provided data is incomplete. The Pentagon omitted the ages of offenders and victims, locations of incidents of abuse, which branch of the military was involved, and which incidents resulted in legal action.
The Defense Department told AP that "information that could unintentionally uniquely identify victims was withheld from release to eliminate possible 're-victimization' of the innocent."
In November, AP reported that more than half the cases in the military justice system involve child victims of sex assault. In 2015 alone, service members victimized children in 133 of 301 sex crime convictions, the investigation found.
Service members with a rank of between E-4 and E-6 – often corporals, sergeants, and staff sergeants – constituted most of the enlisted abusers, with 49 of the cases involving officers. The Pentagon's Family Advocacy Program, which handles reports of child sex abuse in the military but not the legal proceedings that may result, said many cases involve service members with E-4 and E-6 ranks because they make up the largest amount of active-duty personnel and the largest number of military parents.
As many as 160 additional cases of sexual abuse involving a child abused multiple times or a repeat abuser could have happened from 2010 to 2014 based on duplications in the data, AP reported.
READ MORE: 'Crisis level': Report says many govt. officials in US convicted of child porn, sex abuse crimes
The Pentagon only tracks sexual abuse of military dependents, not cases of other child victims, AP reported.
The two AP reports have called into question the military justice system's "cloak of secrecy."In December, three Democratic senators urged Defense Department Secretary Ash Carter to make military sex-crime data, especially involving children, more transparent to the public.
You can share this story on social media: