US troops, contractors sexually abused Colombian girls with impunity – report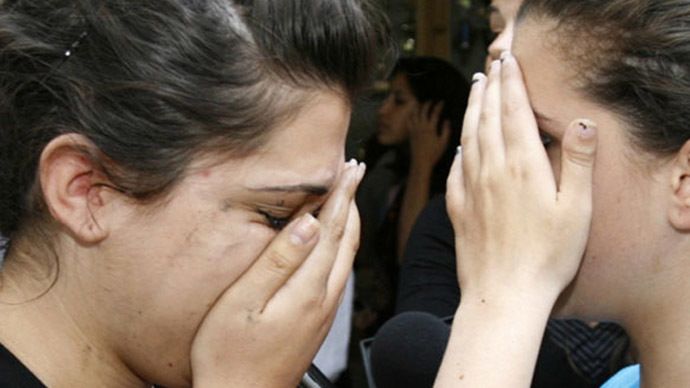 Fifty-four Colombian girls were sexually abused by US troops and military contractors between 2003 and 2007, claims a new report by the country's reconciliation commission. None of the perpetrators were ever prosecuted because US forces had immunity.
The claims are part of an 800-page report by an independent commission established by the Colombian government and the Revolutionary Armed Forces of Colombia (FARC) rebel group. The commission's goal is to determine the causes and document the consequences of the civil war that has ravaged the country for 50 years and claimed over seven million lives.
"There exists abundant information about the sexual violence, in absolute impunity thanks to the bilateral agreements and the diplomatic immunity of United States officials," Renan Vega, of the National University of Colombia in Bogota, told Colombia Reports.
#Colombia: Report suggests that over 54 children were sexually abused by U.S. soldiers, contractors -@colombiareportshttp://t.co/jR2gA0O63s

— Latin Dispatch (@LatinAmDispatch) March 24, 2015
Vega authored the portion of the report documenting the allegations of sexual abuse by US military personnel and contractors, deployed in the country under 'Plan Colombia' to back the government against FARC and cocaine cartels.
Most of the abuses allegedly took place in Melgar, a town in the province of Tolima, located 61 miles (98 km) southwest of Bogota. In one instance, contractors based at Tolemaida Air Base were abusing more than 50 underage girls and making pornographic videos.
READ MORE: Immunity for US troops in Afghanistan reveals colonial nature of Security Pact
In another instance, in 2007, one US sergeant and a security contractor were accused of sexually assaulting a 12-year-old girl. An investigation by Colombian prosecutors established that the girl had been drugged and assaulted inside the military base by Sergeant Michael J. Coen and contractor Cesar Ruiz. Both were flown out of the country, as terms of the US-Colombian Status of Forces Agreement (SOFA) gave US personnel immunity from local laws.
The girl and her family left Melgar and moved to Medellin, claiming harassment and threats from the US-allied government forces.
The Colombian daily El Tiempo reported that Melgar was dealing with a "a growing societal problem" of sexually exploited minors, "augmented by the presence of foreigners, especially those from the United States tied to oil and military endeavors." The newspaper reported that there had been 23 formal complaints in 2006 and 13 in 2007. Left-leaning news site El Turbion corroborated the numbers.
According to the government, 7,234 Colombian women were registered as victims of sex crimes during the conflict.
You can share this story on social media: