Black Lives Matter holds end-of-year protest in Washington (VIDEO)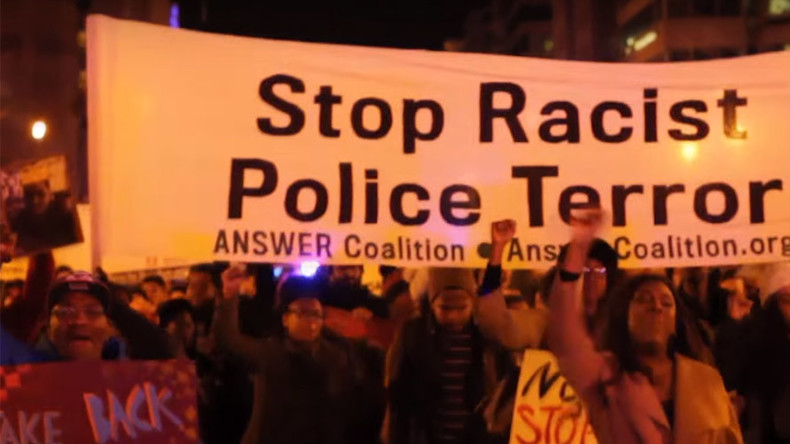 Black Lives Matter has held a large protest in the US capital against the number of black deaths and to demand justice for Tamir Rice. A recent survey found that blacks are nine times more likely to be killed by police than other Americans.
Although protests took place across the country, one of the largest was in Washington, DC. Around 500 supporters of Black Lives Matter, a group that demands justice for blacks, took to the streets in the US capital. The demonstrators mainly gathered in the Chinatown district, shutting down an intersection at 7th and H Street in northwest Washington. Police closed off surrounding streets to allow the protest to continue.
"There was a lot of positive energy that was rounded up out there and not just black," said Malick Stewart, Fox 5 reported. "It was every type of race. It was [a] gentrified and very well-represented group of people."
Protests were also recorded in Baltimore, where around 20 demonstrators gathered around the Inner Harbor area.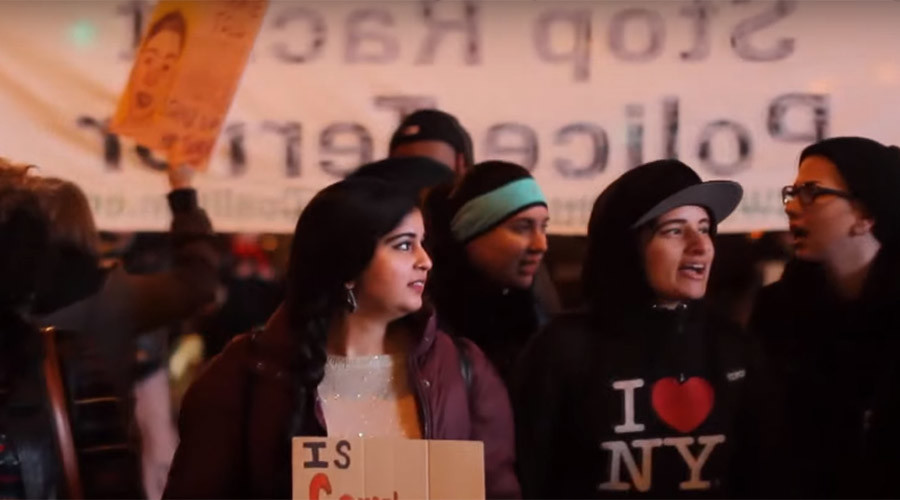 They marched through a crowd of revelers who were taking in the New Year's Eve celebrations, chanting, "Black Lives Matter," and, "All night, all day, We'll march for Freddie Gray." After a fireworks display finished, the group headed towards City Hall, where they counted down the number of police shootings in 2015, the Baltimore Sun reports.
They were demanding justice for Tamir Rice, a 12-year-old shot dead by police and Sandra Bland, a black activist who died in custody in jail. In both cases, grand juries recently decided not to indict the police officers involved.
There were also renewed protests in Chicago, calling for the resignation of Mayor Rahm Emanuel. He is facing criticism for several high-profile police brutality cases, most notably the death of Laquan McDonald, a black teen who was shot 16 times by a white officer, even after he lay motionless on the ground.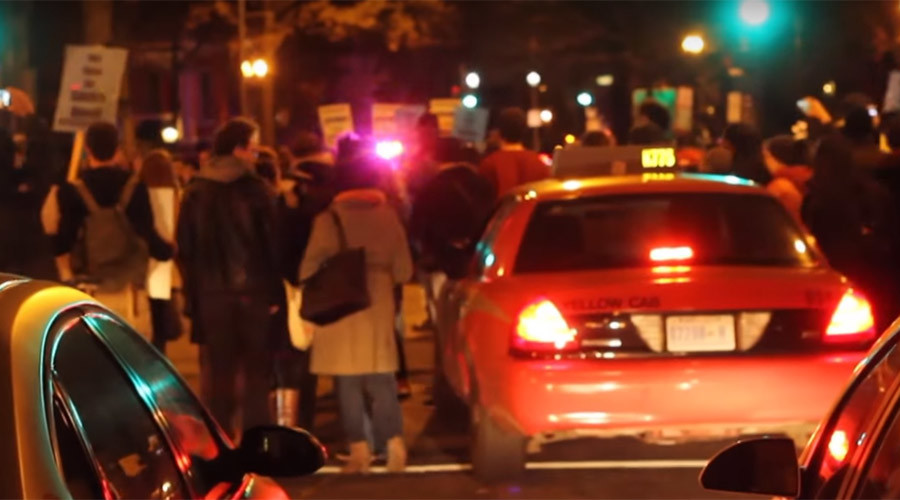 A recent report published by The Guardian found that young black men were nine times more likely to be killed by police than other Americans in 2015. The study found that a total of 1,134 people were killed by law enforcement officers last year. However, blacks were much more likely to be targeted, despite just making up 2 percent of the total population.
African American males between the ages of 15 and 34 comprised more than 15 percent of all violent deaths logged this year by an ongoing investigation into the use of deadly force by police.
A separate study carried out by the Mapping Police Violence project, which relies on grassroots rather than federal data, found that 33 percent of black victims were unarmed, compared to 18 percent of white victims, while 71 percent of the victims were killed during non-violent encounters with police, such as a traffic stop, or a family's call for help.
They compiled data on the use of fatal force due to gunshot, asphyxiation, vehicles or Tasers. Other findings were that charges against police officers who used deadly force were rare, with 98 percent of cases resulting in no one being held accountable. Additionally, the group found that lethal force doesn't appear to be related to violent crime rates in an area.
You can share this story on social media: