House lawmaker wants Syrian, Iraqi refugees to take lie detector tests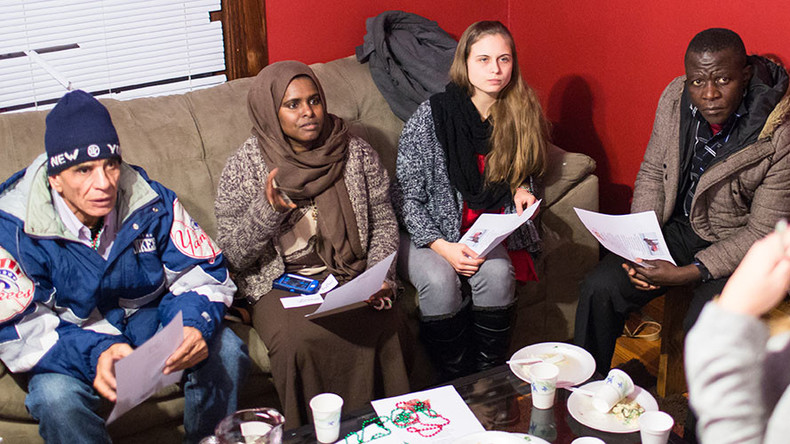 A Republican lawmaker has introduced legislation in the House of Representatives requiring Syrian and Iraqi refugees take lie detector tests before entering the US. Ken Calvert (R-California) is also proposing that potential refugees submit DNA tests.
"It has become all too clear to many Americans that our security screening processes for individuals wishing to enter our country are insufficient," Calvert said, defending his proposal.
The process currently has nine steps and takes, on average, two years to complete. Less than 1 percent of those in the global refugee population are strong enough candidates for resettlement, according to the White House.
However, Calvert hopes that a lie detector test will improve the quality of refugee applicants, saying, "Peaceful people who wish to come to our country with good intentions have nothing to fear with these additional measures."
Calvert's belief in lie detectors is not supported by the American Psychological Association, which asserts, "Most psychologists agree that there is little evidence that polygraph tests can accurately detect lies."
The cost of lie detector tests may hinder the legislation as well. According to the Global Polygraph Network, lie detector tests in California carry a fee ranging from $475 to $875. With a reported 69,933 resettled refugees entering the United States in the last fiscal year, the minimum (assuming each test cost $475) cost would be over $33 million.
Calvert's requirements would also apply to any refugee applicant that had visited either Syria or Iraq since March 2011.
READ MORE: Half of Americans would ban Syrian refugees, send ground troops to fight ISIS – poll
This is only the latest manifestation of opposition to refugees from Syria and Iraq since the terror attacks in Paris and San Bernardino, California. According to a Quinnipiac University poll, 82 percent of Republicans and 22 percent of Democrats oppose accepting refugees from Syria.
Between December 2013 and today, the United States has received 2,441 refugees from Syria, 44 percent of which were children under 14 years of age. During the same time period, 30,506 Iraqi refugees entered the United States, 29 percent of which were children under 14.