Unarmed black man shot by police in Detroit, family wants answers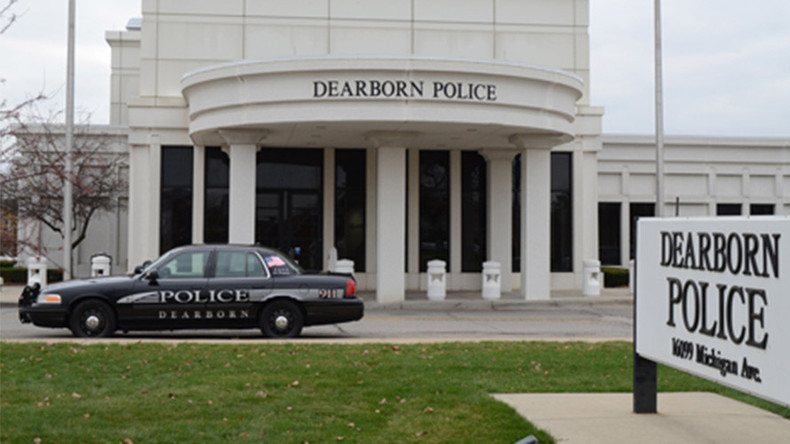 Relatives of a man shot and killed by a Dearborn, Michigan police officer say he was mentally ill but not violent. Protesters have called for an investigation into the death of Kevin Matthews, which the Wayne County medical examiner has ruled a homicide.
Matthews, 35, was killed last Wednesday, after what police described as a confrontation with a Dearborn PD officer who chased him down on a warrant for probation violation. He was also suspected in a theft earlier that day, and tried to take the officer's weapon during the struggle, the police said.
At a protest on Christmas Eve, a tearful Valerie Johnson told reporters her son had been diagnosed as a paranoid schizophrenic, but was taking his medication and was not a threat. Johnson and her family dispute police claims that Matthews, a Detroit resident, had been involved in a theft in Dearborn.
Matthews had been unarmed, his family says, questioning the use of lethal force over a misdemeanor warrant.
"If you can't police with your hands, don't police," said Reverend Charles Williams, member of Al Sharpton's National Action Network, who joined the family on Thursday.
According to Detroit Police Chief James Craig, Matthews first ran away from the officer, then struggled when he was caught, and tried to take away the officer's pistol. The officer suffered minor injuries in the struggle, and his uniform was ripped. Police say that witnesses heard the struggle and the gunshots.
Matthews died of multiple gunshot wounds, and on Saturday the Wayne County medical examiner ruled his death a homicide.
Two dozen protesters gathered outside the Dearborn PD building on Saturday, because "people might party away the justice" and forget about Matthews during the holiday season, the Rev. David Bullock, national spokesman for the Change Agent Consortium, told Detroit News.
The protesters demanded suspension without pay for the officer involved, to see the department's use of force policy, and a formal apology from Police Chief Ronald Haddad.
Haddad offered his condolences to the family, but did not apologize. A spokesman for the department told WXYZ-TV that the police were "fully cooperating with the investigation" and would make a "complete and transparent public disclosure" once it is complete.
Dearborn is part of the Detroit metropolitan area, best known as the home of the Ford Motor Company. Police in the area are eager to avoid the sort of protests that have shaken Chicago for weeks after the video of black teenager Laquan McDonald being killed by police was released by city authorities in late November.
Matthews was the 1,176th person killed by police in the US during 2015, according to the Killed by Police database. By Saturday, that number had climbed to 1,186.