'Blowtorch': Eastern US could hit record Christmas Eve temps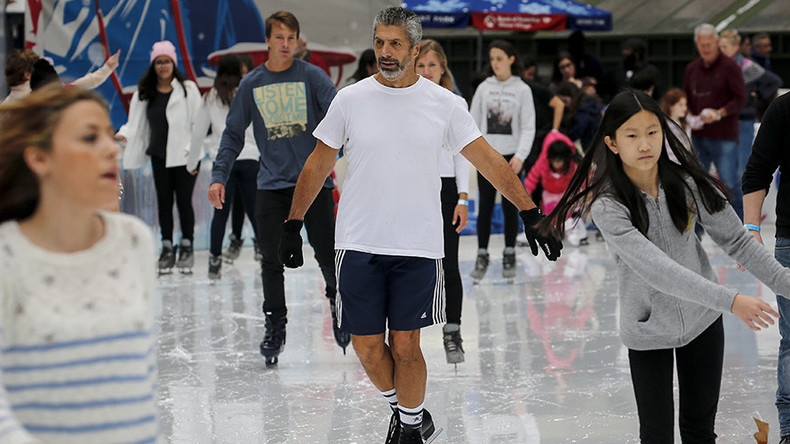 Linked to a strong El Niño pattern in the Pacific Ocean, unseasonably warm weather for late December in the eastern half of the US will prohibit a white Christmas for many. In fact, temperature records may fall along the East Coast.
New York City hit a record high for Christmas Eve early Thursday morning, reaching 67 degrees Fahrenheit (19 degrees Celsius) to best the previous record of 63 degrees (17 degrees C). The Big Apple is forecast to hit the mid-70s by the afternoon.
"It appears high temperatures will be in the 70s on Christmas Eve in New York City, which is about 35 degrees above normal for the date," AccuWeather Meteorologist Bill Deger said. "It was also unusually warm last Christmas Eve in 2014, when Central Park reached 58 F for a high."
Many other major metropolitan areas along the US East Coast could see records fall on Christmas Eve and Christmas Day. Atlanta, Charlotte, Boston, Pittsburgh, and Washington, DC may reach new record highs on December 24, according to AccuWeather. Spring-like warmth on the East Coast will be accompanied by some clouds and showers in certain areas.
Christmas Eve records could also fall in Texas and along the Gulf Coast, and much of the US Midwest will see higher-than-average temperatures, according to Weather.com.
Los Angeles, meanwhile, is expected to reach a high of only 57 degrees (13 degrees C), 11 degrees colder than its average high on December 24. While further north in eastern North America, Toronto is also expected to reach a new record high of 17 degrees Celsius (62 degrees F).
Some meteorologists are referring to the warm weather as a "blowtorch" pattern in the East, primarily a product of what Environment Canada senior climatologist David Phillips called a "super El Niño."
"We now know what it feels like in Eastern Canada to spend Christmas in Charleston, South Carolina, or Tallahassee, Florida," he told CBC News.
El Niño, an irregularly occurring weather event in the eastern tropical Pacific Ocean, is transferring heat stored in the water west to east across the US while helping deter colder Arctic air, according to Bob Oravec, lead forecaster with the National Weather Service.
"North America tends to get really cold winters when high pressure builds up but in El Niño that doesn't happen so much," said Blair Trewin, a climatologist at the Australian Bureau of Meteorology "Typically, the El Niño influence brings stronger winds across the American continent and that brings milder air and moisture."
High temperatures will likely fall following December 25, but not to normally-cold December conditions, according to AccuWeather Meteorologist Ed Vallee.
"The extreme warmth of late will certainly be muted after Christmas Day, but above-average temperatures continuing through the end of the month will set the stage for December monthly temperature records to be broken in some areas of the East," he said.
A white Christmas is not out of the question for areas of the US West, Plains, and Upper Midwest. Snow is expected on Thursday from the Cascades of Washington State and Oregon to the Sierra Nevada mountain range of California, as well as areas of the Intermountain West, Weather.com reported. On Friday, snow will head east to the Rockies, Utah, northern Arizona, northern New Mexico, Colorado, and Wyoming. Snow is forecast to spread to the Plains and Upper Midwest later on Christmas Day.