Texas oil company wants to build artificial island off Alaska to drill for black gold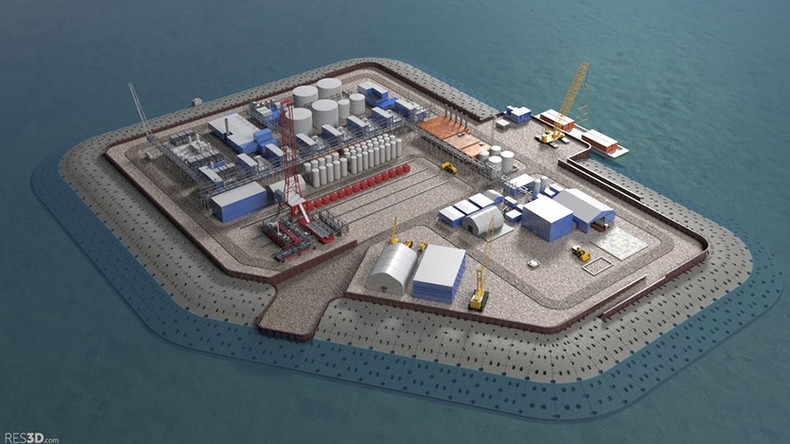 A Texas oil company could soon start the first petroleum production in federal Alaskan waters. Hilcorp wants to build a gravel island in the Beaufort Sea for production purposes, with the hope of yielding up to 150 million barrels of oil over 15 years.
The ambitious Liberty Project would mean creating a man-made island in Foggy Island Bay, located in the Beaufort Sea. The nine-hectare landmass would be around 10 kilometers offshore, while the oil would be moved onshore with the help of a pipeline, which would connect it to the trans-Alaska system.
The oil would be extracted by placing wells on the island and positioning them over oil-bearing rock which lies under the seabed.
"It's proven to be a safe and effective means for oil and gas development in the Arctic," Hilcorp spokeswoman Lori Nelson told AP. "Alaska has a 30-year record of safely operating offshore in the Arctic."
Read more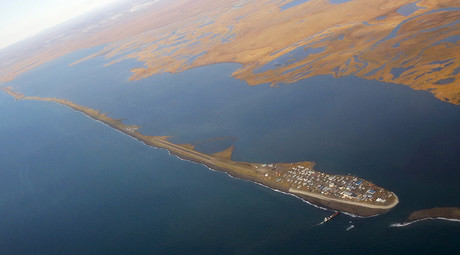 Hilcorp, which is based in Houston, Texas, hopes to initially produce around 70,000 barrels within the first two years and have a total yield of up to 150 million barrels of oil within 15-20 years.
However, the move has been slammed by environmental groups, who say the results of an oil spill could be catastrophic for the surrounding area.
"The impacts of an oil spill on top of that could be devastating and would be nearly impossible to clean up," said Kristen Monsell, an attorney for the Center for Biological Diversity, according to AP.
Despite the concerns, the project has the blessing of the state of Alaska, which is desperate to raise revenues due to the drop in the global price of oil and the news that oil giant Shell has cancelled plans to drill in the Arctic "for the foreseeable future" because of disappointing results.
"With the recent announcement by Royal Dutch Shell regarding its Outer Continental Shelf development, the importance of [the] Liberty Reservoir project has only increased," Alaska Governor Bill Walker wrote in a letter to the Bureau of Ocean Energy Management on October 14.
"This isn't something we can put off for 10-20 years. We have to begin this process now ‒ it's an absolute urgency for Alaska," he added.
The US Geological Survey estimates recoverable oil reserves in the so-called Arctic Alaska Petroleum Province amount to 26 billion barrels.
Critics of the Liberty Project in Foggy Island Bay say that it could affect the migration patterns of bowhead whales who are hunted by indigenous populations. Due to the oil being pumped from federal waters, this would also mean the local population would not see any revenues, but would have to deal with the impact of any oil spills.