Once-destitute couple drops $500,000 check in Salvation Army kettle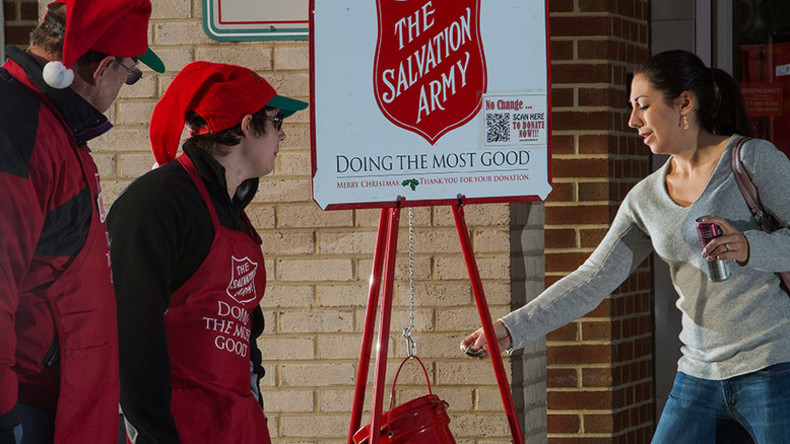 A Minnesota couple who used to scrape by on thrown-away food from grocery stores put a check for $500,000 in a Salvation Army collection pot. It may be the largest donation the charity has received anywhere in the US.
The couple, who have chosen to remain unnamed, dropped the check in a distinctive red Salvation Army pot in front of a grocery store in Rosemount, Minnesota, about 20 miles south of Minneapolis.

"The check did clear and was deposited in the bank," said spokeswoman Julie Borgen, declining to identify the mystery benefactors. "They feel very strongly about the gift being anonymous."
Read more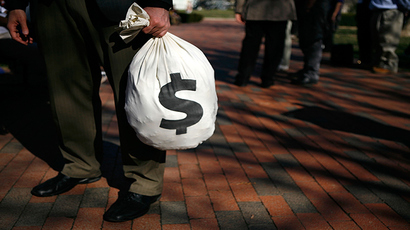 It was the largest single donation the charity has ever received in the Twin Cities area, with Borgen noting that she was not aware of a larger donation ever happening anywhere in the country. The previous record for a kettle donation was $25,000, according to the Star Tribune. The average kettle, on the other hand, takes in only about $30 an hour during the holiday season.
The anonymous couple told the Salvation Army that they made the gift to embolden others to follow in their footsteps. They also meant to honor one of their fathers, who served in the trenches in the First World War and was brought doughnuts and coffee by Salvation Army volunteers.
The donors also said that as a young couple they had relied on discarded food from a grocery store to survive, and are now in a position to help others.
"You get to a point in life where it's time to take care of others, the way you were taken care of," the couple said in a statement issued through the religious charity.
Salvation Army is also lauding the generosity of a donor who goes by the name St. Grand, whose identity is not even known to the organization. The anonymous person – or group of people – has been dropping donations in Christmastime kettles in roughly $1,000 increments over the past 5 years. So far this year, St. Grand has donated $4,400 on four different occasions across the Twin Cities area.
The $500,000 gift has brought Twin Cities Salvation army to a total of $2.2 million of their $11.6 million goal. Salvation Army spokeswoman Annette Bauer said that the donation was "astonishing" and helped close a half-million-dollar gap compared to what had been raised by this time last year, according to ABC News.