Too powerful and invasive: Federal judge lays out strict rules for 'Stingray' surveillance warrants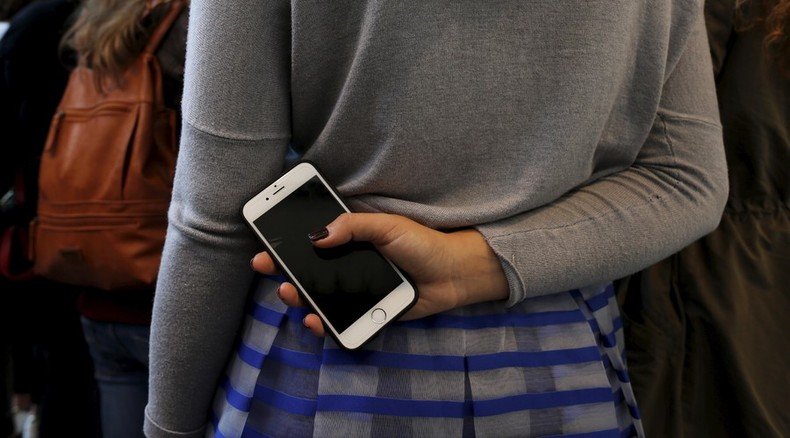 Citing privacy concerns, an Illinois judge has issued requirements that federal law enforcement working with local police must follow when applying for a warrant to use cell-site simulators, also known as 'Stingrays,' during an investigation.
In a November 9 order pursuant to an ongoing, mostly-sealed drug case, US Magistrate Judge Iain Johnson of the Northern District of Illinois called a cell-site simulator "simply too powerful" and invasive "to allow its use without specific authorization from a fully informed court."
Made by the Harris Corporation, Stingrays are the most well-known brand of the controversial spying technology, used by the Federal Bureau of Investigation, the Secret Service, the Drug Enforcement Agency, the Internal Revenue Service, and many state and local police agencies. By impersonating cell towers, the suitcase-sized devices trick phones in the area to broadcast information that can be used to identify and locate users. The devices indiscriminately collect and intercept data from any phone in the vicinity, including the targeted device.
Harris Corporation requires law enforcement agencies and officers "to sign non-disclosure agreements regarding the devices," Judge Johnson noted in his order. As RT has previously reported, dozens of law enforcement departments nationwide have long attempted to hide Stingray use, going so far as to drop cases rather than disclose that the technology was used, according to documents obtained through Freedom of Information Act requests.
Judge Johnson said prosecutors in his district will have to follow three rules in order to receive warrants permitting them to use cell-site simulators. First, prosecutors cannot use the devices when "an inordinate number of innocent third parties' information will be collected." This requirement runs counter to the FBI's previous claims about the allowed use of simulators in public places, where the agency argued there was no expectation of privacy.
Second, citing adherence to Fourth Amendment principles, Johnson demanded federal law enforcement "immediately destroy" superfluous data collected during the investigation within 48 hours. Proof of this act must be given to the court.
Third, law enforcement agents cannot use any collected data outside of what is "necessary to determine the cell phone information of the target.
"A cell-site simulator is simply too powerful of a device to be used and the information captured by it too vast to allow its use without specific authorization from a fully informed court," the judge continued. "Minimizing procedures such as the destruction of private information the United States has no right to keep are necessary to protect the goals of the Fourth Amendment."
The rules pertain only to federal law enforcement agencies – such as the FBI, US Marshals, and the Drug Enforcement Agency – that work with local police.
This is not the first restriction on federal agents' use of cell-site simulators. In September, the US Department of Justice said its agents must acquire a search warrant before utilizing a cell-site simulator, though the policy allows for exceptions in the case of "dire circumstances." These instances include when agents are attempting to avoid a death or injury, to keep a cellphone or other device they are tracking from being destroyed, or when a pursued criminal is in danger of escaping.
Last month, the US Department of Homeland Security followed the DOJ's move and insisted its agents must get a warrant to use Stingrays, with some exceptions for "exigent" and "exceptional circumstances," according to Ars Technica.
The FBI has long advocated secrecy surrounding Stingrays. Iin May, however, the Bureau insisted that its non-disclosure agreement with local law enforcement agencies regarding Stingrays was actually not intended to hide the technology's use.
State and local policing agencies, meanwhile, have increasingly turned to Stingrays, not just for high-profile terror plots or other major criminal cases, but for routine police investigations. For example, it was revealed in August that the Baltimore Police Department has used Stingrays to pursue petty crimes while concealing that usage from suspects, their attorneys, and judges.
Leery of law enforcement assurances that Stingrays are used appropriately, the American Civil Liberties Union has identified nearly 60 state and local policing agencies in 21 states, plus the District of Columbia, and at least a half dozen federal law enforcement agencies, as owning Stingray surveillance devices. Civil liberties groups that have been making public records requests in order to learn more about the technology have discovered that non-disclosure agreements exist between governments and companies like Harris.
The ACLU has also uncovered the ability of a Stingray to degrade cell phone service in an area, by either downgrading mobile devices from 3G or 4G connectivity to 2G, or by using the devices' "catch-and-release" functions.
Earlier this month, the ACLU acquired Justice Department documents regarding Stingray use that confirmed confirm long-held suspicions that the controversial devices are capable of recording the numbers of a mobile phone's incoming and outgoing calls, as well as intercepting the content of voice and text communications.
You can share this story on social media: