Revealed: IRS owned Stingray cellphone surveillance equipment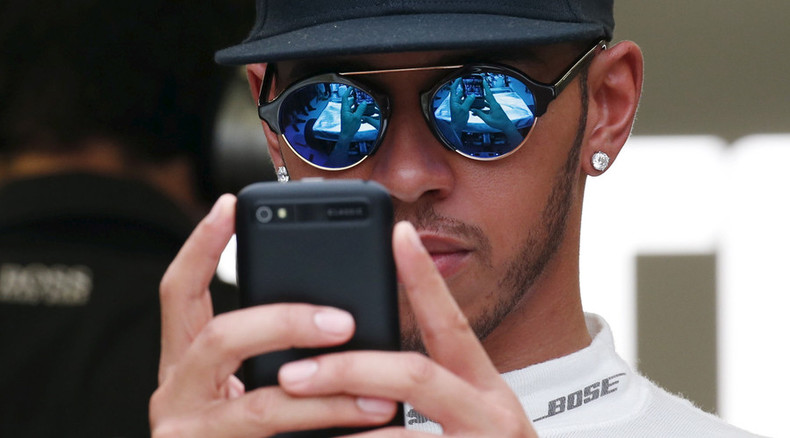 The Internal Revenue Service was revealed to by one of the many federal agencies that spent tens of thousands of dollars on controversial technology that tracks people by their cellphones.
Invoices show that the IRS bought the briefcase-sized "cell-site simulator" devices from the Harris Corporation, a company that manufactures Stingrays, in 2009 and 2012, according to government documents obtained by the Guardian.
The 2009 invoice is heavily redacted, but the US tax agency spent over $70,000 on upgrading the Stingray devices and getting training on their use, redacted 2012 documents obtained by the newspaper also say.
READ MORE: 'Stingray' surveillance tech used in Baltimore for everyday policing – report
Cell-site simulators, also known as IMSI-catchers and the genericized trademark Stingray, track people by mimicking cell towers and then indiscriminately picking up signals by hundreds of cell phones at once. The signals can include identifying information about the owner of the phone, or data on people's messages and contacts. Despite their powerful capabilities, Stingrays can be used by the government with only a low-level court order called a PEN register, the Guardian reports.
In September, the Department of Justice revealed a new policy requiring federal officials to get a search warrant supported by probable cause before using Stingrays and routinely deleting the information they pick up.
Civil liberties advocates are still concerned that the new DoJ rules include exceptions. Federal agencies are allowed to skirt the rules in the case of "dire circumstances," such as when agents are attempting to avoid a death or injury, to keep a cellphone or other device they are tracking from being destroyed, or when a pursued criminal is in danger of escaping. Agents will be required to note how many times those exceptions are used so that they can be part of an audit at a later date.
The IRS had not previously been known to use the surveillance devices, and it's unclear how they were using the devices or whether they were using them at all. With the reveal, the tax service is the 13th federal agency known to make use of the information dragnet system, much to the irritation of privacy advocates.
Other federal agencies known to use the technology include the FBI, the NSA, Immigration and Customs Enforcement and the Drug Enforcement Agency.
In addition to the federal agencies, 56 state or local police in 22 states and the District of Columbia own Stingrays, according to the American Civil Liberties Union, but a lack of transparency around the use devices makes it virtually impossible to know the true scale.