St. Louis prosecutors drop charges before spy tool used in arrests is revealed in court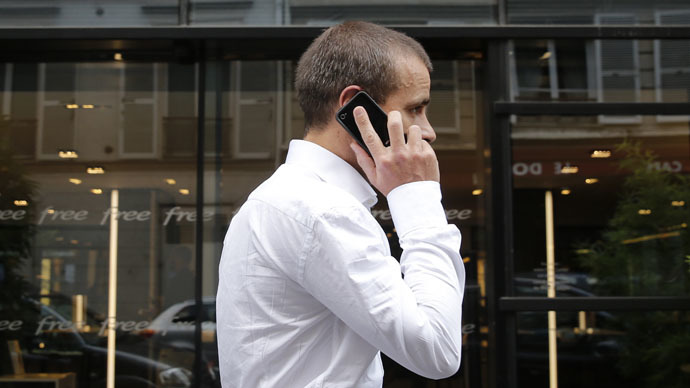 Prosecutors in St. Louis, Missouri have dropped more than a dozen charges against three defendants accused of participating in a string of robberies in late 2013 on the eve of a court hearing on the police department's use of a controversial spy tool.
The "Stingray" spy tool used by police departments across the United States has sparked criticism by privacy advocates, and the sudden dismissal of charges this month in St. Louis is now further causing concern among critics.
An officer with the St. Louis Police Department's Intelligence Unit had been scheduled to deliver a deposition under oath on April 9 concerning tactics that authorities relied on to identify and ultimately charge four suspects with 14 counts of first-degree robbery and armed criminal action regarding a 2013 crime spree. The city's Post-Dispatch newspaper reported over the weekend that investigators had traced a cell phone stolen during the wave to a hotel room only one day after it was reported stolen. Soon after, law enforcement charged the four individuals.
READ MORE: FBI forces police departments across the US to keep quiet about cellphone spying gear
Yet charges against the three men were all dropped on April 8, the Post-Dispatch reported, presumably in lieu of having the cop be asked about Stingray on the stand.
"Prosecutors insist the charges' dismissal was unrelated to the impending inquiry," journalist Robert Patrick wrote for the newspaper. On the other hand, however, admissions from a public defender and recent disclosures about the use of cellsite simulators by law enforcement suggests otherwise.
RT has reported extensively in recent weeks about the increasingly prevalent use of the StingRay and others so-called IMSI-catcher devices among law enforcement agencies. The tools can hone in on cell phone signals and allow authorities to physically locate mobile devices of interest. "Cell site simulators," as they are also known, can in some instances allow authorities to track down a targeted device—and the person who possess it—to within a few feet. Because the spy tools also capture details about other devices, however, use of the top-selling StingRay and similar products has become an increasing issue of debate.
According to Patrick, documents filed this month that dismissed three of the robbery cases said simply that "continuing investigation has disclosed evidence which diminishes the prosecutive merits of this case."
READ MORE: Judge orders Sheriff's Office in New York to disclose StingRay secret surveillance documents
But other documents, including non-disclosure agreements (NDAs) and official contracts between Harris Corp. and various law enforcement agencies across the US, have revealed in recent months that authorities are forbidden from discussing StingRay use, be it in court or elsewhere.
In March, documents obtained by the New York Civil Liberties Union showed that the FBI told officials in Erie County, NY that they should seek the dismissal of a criminal prosecution "in lieu of making any possibly compromising public or even case-related revelations of any information concerning the cell site simulator or its use."
Then earlier this month, The Baltimore Sun obtained documents confirming that the city's police department had been ordered not to "distribute, disseminate or otherwise disclose any information" about the spy tools without the expressed written approval of the Federal Bureau of Investigation, which said "disclosure of this information could result in the FBI's inability to protect the public from terrorism and other criminal activity." The document, a Baltimore Police Department detective testified, instructed officials to "withhold evidence from the state's attorney and Circuit Court, even upon court order to produce."
Megan Beesley, a public defender in the St. Louis case, told the Post-Dispatch that she raised concerns about the surveillance tool after reading in a report that a "proven law enforcement technique" had located the phone and ultimately allowed prosecutors to file charges. Beesley asked for specifics during a hearing in Nov. 2014 and in March 2015, the paper reported, but Det. John Anderson said a NDA prevented him from answering.
The woman charged with the three men in relation to the 2013 crime spree had previously pleaded guilty, the Post-Dispatch reported, but does not wants to rescind her plea. Brandon Pavelich, who was beat with a pistol during the crime spree, told the Post-Dispatch that prosecutors told him only that "legal issues" had sidelined the case.
You can share this story on social media: