​Chicago spent $120k fighting StingRay surveillance lawsuits – report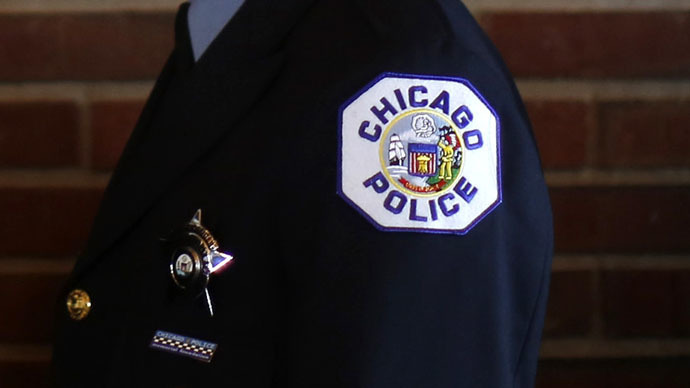 The Windy City has spent over $120,000 on attorney fees in recent months as part of efforts to protect details pertaining to its purchasing of cell phone surveillance tools, according to recently-obtained invoices.
Documents obtained by activist Freddy Martinez and published by Ars Technica this week show that the Chicago Police Department racked up more than $120,000 in legal costs as of February 2015 just on lawsuits concerning the city's use of a spy device that's sold to cops across the country under the product name 'StingRay'.
The documents — invoices between the CPD and a law firm, Drinker Biddle & Reath LLP — show that attorneys billed the city for $120,332 for services rendered since last June amid two suits filed by Martinez regarding the tool. Forty pages of transactions contained in the documents suggest the bulk of the fees relate to phone calls the CPD had since last year with the firm in order to discuss the StingRay suit.
READ MORE: Florida police used warrantless 'Stingray' surveillance over 1,800 times
Also known as IMSI catchers, StingRays sold by Harris Corp. of Florida emulate traditional cell phone towers so authorities can see what active mobile devices are within a certain range. When a StingRay starts up, it 'pings' the devices within reach and provides authorities with an estimate of where they're located. Using basic triangulation techniques, police can then often correctly pinpoint the location of a device, even retroactively, within inches. Because the process also allows authorities to collect the location info of unwitting, innocent cell phone users at the same time, however, Harris has found itself routinely coming under attack by critics who say use of the products run afoul of the Fourth Amendment's protections against unlawful searches and seizures.
My old firm, Drinker Biddle & Reath, has billed Chicago $120k to do FBI's work and block access to Stingray records. http://t.co/2SflJVXri6

— Nate Cardozo (@ncardozo) April 7, 2015
Martinez sued the CPD last year when the agency failed to heed Freedom of Information Act requests he filed for agency documents concerning StingRay. Since then, he's filed a second suit asking the CPD to detail all instances in which IMSI catchers have been deployed, policies outlining the department's use of such devices and records concerning law enforcement's discussions on the constitutional issues that surround StingRays.
READ MORE: Judge orders Sheriff's Office in New York to disclose StingRay secret surveillance documents
While Martinez's latest lawsuit remains active, he's managed to obtain documents provided to Ars that show the scope of the CPD's efforts to litigate the matter.
"I think it's an outrage spending this amount of money defending against records they produced anyways [after we filed the suit]," Martinez explained to the website via email. "The city of Chicago claims to have very little money for schools, mental health clinics, and other social services, but they always seem to find money for policing. It seems only social services can be considered 'waste.'"
Previously, VICE News reported that documents obtained by Martinez when the city settled an earlier FOIA suit revealed that Chicago purchased a StingRay upgrade in 2008 at a cost of $65,000, and he believes likely the city has spent more than $300,000 on the technology in all in recent years.
You can share this story on social media: