US opinion torn on Texas abortion law as Supreme Court readies to hear arguments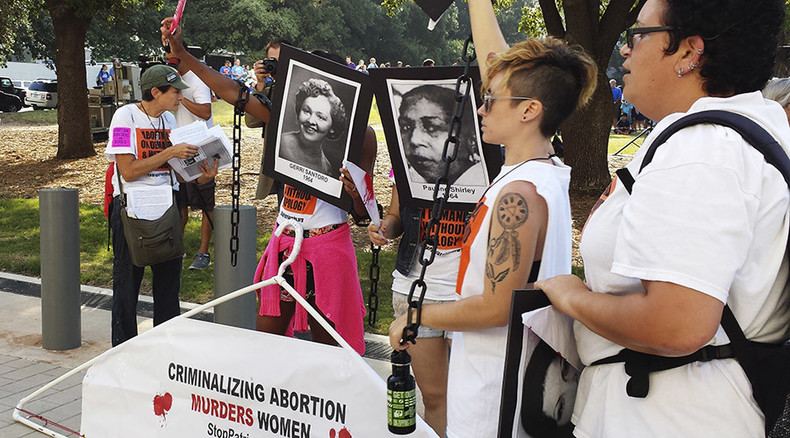 Americans are deeply split on the nuances of abortion laws, according to a new poll taken ahead of a Supreme Court case on a Texas law requiring costly hospital-grade standards for abortion clinics. Yet views on the procedure itself haven't changed much.
The Supreme Court is set to hear arguments in the case Whole Woman's Health v. Cole, concerning the Texas law called HB2 that required doctors at all abortion clinics to possess admitting privileges at nearby hospitals, and for the clinics to meet the standards of ambulatory surgical centers.
Women's health advocates argued that the costs of meeting HB2's building and equipment requirements are prohibitive and can run from $100,000 to several million dollars, which many of the clinics cannot afford, forcing more than half to shut their doors. Before the legislation was passed in 2013, there were approximately 40 health clinics in the state of Texas; now there are only 19.
About four in 10 Americans ‒ 41 percent ‒ believe laws like the one passed in Texas are intended to make abortion clinics safer, 35 percent said such laws are designed to make it difficult or impossible for women to obtain abortions, and 24 percent said they did not know, according to a new online Reuters/Ipsos poll of 3,387 US adults that was released on Wednesday.
When it comes to the Texas law, Americans are evenly split as to how the Supreme Court justices should decide the case: A third ‒ 33 percent ‒ say the law should be overturned, while 32 percent said it should be upheld. The remaining 36 percent of respondents were unsure.
Read more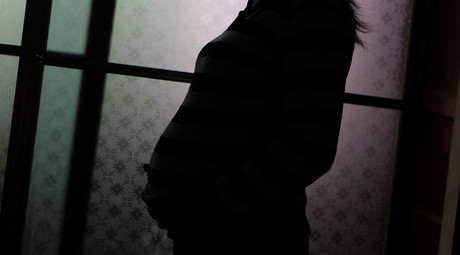 The Supreme Court announced it would hear Whole Woman's Health v. Cole on Friday, a day after the Reuters/Ipsos poll began. The survey was conducted November 12-17.
When asked about the legality of abortion in general, 43 percent of respondents said abortion should be legal in most or all cases, while 41 percent said it should be illegal in most or all cases and 16 percent said they were unsure.
The Reuters/Ipsos findings are similar to those of a poll conducted in August, in which 30 percent of respondents said abortion should be legal under any circumstances, 13 percent said it should be legal in most circumstances, 37 percent legal in a few circumstances, 18 percent illegal in all circumstances and 2 percent had no opinion. The mid-August CNN/ORC survey conducted phone interviews with 1,001 US adults over four days.
In general, Americans' views of abortion have remained relatively consistent over the years since the procedure was legalized by the Supreme Court's landmark 1973 Roe v. Wade ruling, according to historical polling data maintained by Gallup. However, there have been some fluctuations due to current events throughout the decades.
One of those fluctuations occurred between 2008 and 2015. The most recent Gallup poll on abortion, released at the end of May, found that half of all Americans view themselves as "pro-choice," while 44 percent describe themselves as "pro-life." US opinions on the procedure are now back in line with what they were in 2008.
"The pro-choice view is not as prevalent among Americans as it was in the mid-1990s, but the momentum for the pro-life position that began when Barack Obama took office has yielded to a pro-choice rebound," the May Gallup poll concluded.