Children more likely to be abused in homes of returning war veterans – study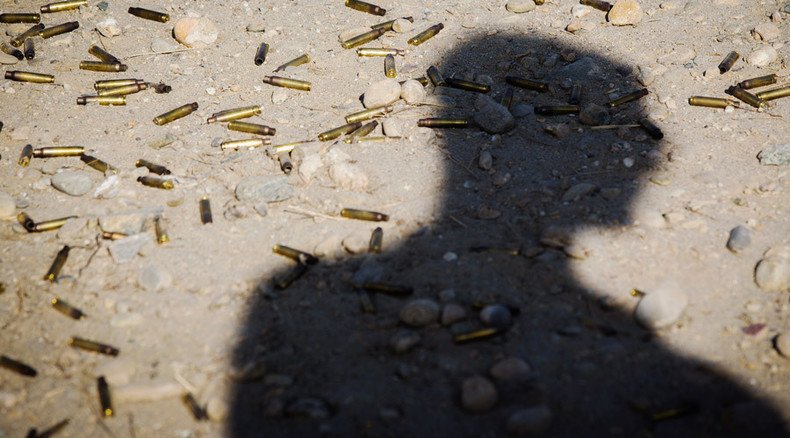 Young children of US soldiers returning from deployment face a heightened risk of abuse and neglect in the first six months after a parent returns, according to a new study.
Researchers from the PolicyLab at The Children's Hospital of Philadelphia (CHOP) performed one of the largest studies analyzing child abuse in military families. Its findings were published Friday in the American Journal of Public Health.
"This study is the first to reveal an increased risk when soldiers with young children return home from deployment," David Rubin, co-director of PolicyLab and the report's senior author, said in a statement. "This really demonstrates that elevated stress when a soldier returns home can have real and potentially devastating consequences for some military families."
READ MORE: 'We heard them screaming': US troops told to ignore Afghan soldiers abusing boys – report

The study examined instances of abuse from parents and guardians confirmed by the Department of Defense, drawing on two measures of abuse from Army databases: substantiated child maltreatment reports and medical diagnoses of child maltreatment. The research looked at families of more than 112,000 soldiers who had children two years of age or younger for a period starting in 2001 and ending in 2007, at the height of the Iraq War.
Rubin said that the study will help the military learn when stress is the highest among soldiers so they can effectively intervene "to help the returning soldiers."
Researchers focused on children aged two and younger because they are at the highest risk for abuse or neglect. The study noted that there were 4,367 victims from the families of 3,635 soldiers during the examined period.
The rate of abuse and neglect doubled if a parent went on a second deployment, the study found. For service members who deployed twice, the highest rate of abuse was found to occur during the second deployment, and was usually committed by a caregiver other than the soldier.
"The findings are not that surprising because a family experiences enormous stress when a soldier goes off on a deployment," said Dr. Bob Sege, vice president of Health Resources in Action, in Boston, according to HealthDay. "The men and women who go off to fight for us are doing very admirable work, and it's not a surprise that it's stressful for their families."
READ MORE: Teenagers whose parents deploy in war zones have higher suicide risk
Army officials welcomed the release of the study, adding that they have been taking steps to prevent and address abuse for years.
"While incidents of child abuse and neglect among military families are well below that of the general population, this study is another indicator of the stress deployments place on soldiers, family members and caregivers," Karl Schneider, principal deputy assistant secretary of the Army for manpower and reserve affairs told USA Today. "Since the end of the data collection period in 2007, the Army has enacted myriad programs to meet these kinds of challenges head on, and we will continue working to ensure services and support are available to soldiers, families and their children."
You can share this story on social media: