Real 'Person of Interest'? US Army seeks to prevent violent crimes through big data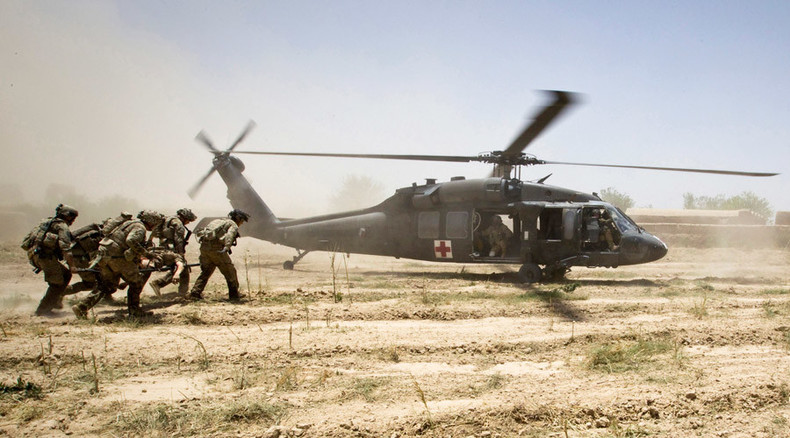 Like a real-world version of CBS show 'Person of Interest', researchers have developed an algorithm for the US Army that draws on vast databases of all soldiers who served from 2004 to 2009 to identify those with the greatest potential for violence.
In order to counter risks for criminal action, the Army has funded research that employs a technique called "machine learning" to analyze the military records of nearly 1 million soldiers included in 38 databases. Information on each soldier contains 446 variables, according to the Los Angeles Times.
In the six-year period between 2004 and 2009, soldiers committed 5,771 violent felonies, excluding domestic violence and sex crimes.

Researchers are watching for patterns among violent offenders in the ranks. Using a risk model, they assessed offending solders' demographics, health, career and other information that predated their crimes.
READ MORE: Blood test reveals biomarkers for future suicide attempts – study

Males made up both the bulk of soldiers and offenders. The most at-risk troops included those who were young, poor, ethnic minorities with lower ranks in the service and who had a disciplinary history, a suicide attempt and a recent demotion. Those in that high-risk group ‒ or about 5 percent of the total male-soldier sample ‒ made up 36 percent of crimes by men, according to a report published in the journal Psychological Medicine.

Every year, an average of 15 out of every 1,000 of those high-risk men committed a violent crime, researchers found, seven times the rate of other male troops.
High-risk females committed 33 percent of female crimes. Women were found to be half as likely as men to commit a violent crime.

Researchers then compared their model to 43,248 soldiers who were active from 2011 to 2013, finding that 5 percent of those considered the highest risks had committed 51 percent of violent crimes.

The algorithm allows the Army "to identify high-risk soldiers without carrying out expensive one-on-one clinical assessments," said Anthony Rosellini, a Harvard psychologist and lead author of the study, according to the Times.
READ MORE: US military rape victims face revenge, regret reporting crimes – lawyer

Researchers said those identified to be at-risk could be offered increased counseling or other services to ward off any potential violence.

A more heightened counter-violence program "would make sense only if the interventions are shown to be highly efficient — something that has not yet been demonstrated," said John Monahan, a law professor at the University of Virginia and study co-author.

Thanks to the amount of data collected by the military, researchers are also working on methods to identify soldiers most likely to commit suicide, most likely to commit sexual assault, and most at-risk to become a victim of assault.