Swamped with porn lawsuits, Verizon refuses to give data to 'copyright troll'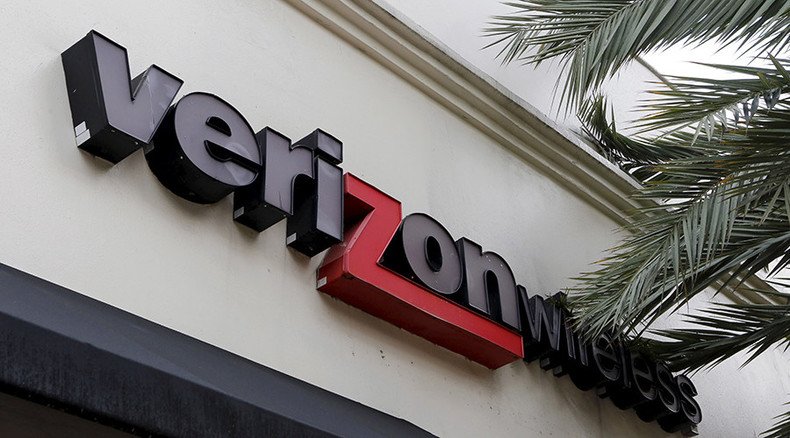 Having faced dozens of porn lawsuits, Verizon is fighting a broad subpoena by a producer of adult movies demanding the company hand over one of its subscriber's private and technical data. The telecom company seeks to quash the "improper" subpoena.
In a motion filed on Monday, Verizon argues that it has already provided the LA-based Malibu Media with the name and a contact information of the subscriber associated with the IP address in question.
The "additional information" sought by the producer of X-Art adult movies should be sought "(if at all) from defendant," Verizon has said.
"Verizon does not monitor or obtain information about which members of a household use an IP address, or whether a subscriber's Internet connection is secured or shared by friends, neighbors, or others. The defendant alone would have that information," the telecom giant said.
In its September 22 subpoena, Malibu Media, requested "correspondence between Verizon and the subscriber, information about the rental of modems or other equipment, Verizon's policies and procedures for renting equipment or suggesting that customers secure modems, and the subscriber's Internet usage."
Verizon's attorneys have said that the requested data was "not discoverable," while the subpoena imposed "an undue burden" on the company. Malibu Media has also requested that Verizon's DC-based employees "travel to San Angelo, Texas on short notice for a deposition and to bring documents with them."
Verizon argues that Malibu's request involves "invasive information" which the Cable Communications Policy Act prohibits a cable operator from disclosing without a subscriber's written or electronic consent.
"The subpoena is improper and should be quashed," Verizon lawyers concluded.
On Wednesday, Malibu Media "respectfully" requested the court deny Verizon's motion to quash, arguing that the information it sought does not fall under the Cable Act.
"Verizon's attempt to quash the subpoena on the basis of Plaintiff's litigation in other cases, or through ad hominem attacks, lacks merit and should not be considered," Malibu Media said.
Verizon, one of the internet service providers (ISPs) often targeted by Malibu Media, has already responded to numerous subpoenas from the porn video maker. Having filed more than 4,000 lawsuits over internet piracy since 2009, Malibu Media is known as one of the US' most active "copyright trolls." In general, the lawsuits target the particular IP addresses of users who download Malibu's movies via file sharing services.
READ MORE: IP address does not constitute a person, judge rules in copyright suit
Currently, Verizon, as well as other ISPs, doesn't oppose subpoenas requesting personal details of subscribers based on an IP-address.
In 2013, a Florida judge ruled that Malibu Media cannot sue a person over copyright violation even if a computer was used to illegally download content. At the time, Florida District Court Judge Ursula Ungaro ruled that an IP address alone is not enough to determine who had access to a certain residence's computer or who was actually using the content in violation of Malibu Media's copyright.
You can share this story on social media: