IP address does not constitute a person, judge rules in copyright suit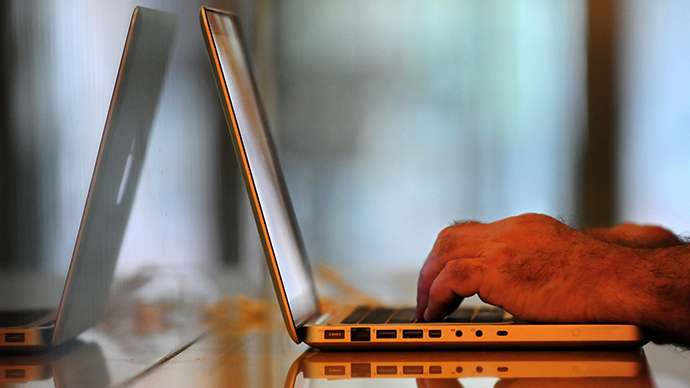 A Florida judge has ruled that a copyright holder may not sue a person because their computer was used to illegally download content. It's the latest in a series of decisions making it more difficult for so-called copyright trolls to sue alleged pirates.
When a copyright holder – whether it be Warner Bros., Interscope records, or another media company – tries to file suit against internet users who downloaded their content without paying, they generally identify that user with their computer's IP address. That method of using an IP as the computer's fingerprint has been a reliable legal method since piracy became commonplace over 10 years ago.
Yet judges have become more familiar with the intricacies of piracy as time has gone on, with a number of recent rulings deciding that an IP address alone is not enough to determine whether someone downloaded something illegally. Florida District Court Judge Ursula Ungaro has become the latest to fall on that side of the issue.
Malibu Media, a pornography distributor that filed more than 1,000 suits in 2013 alone, asked Ungaro to issue a subpoena against a suspected pirate known only by their IP address. The user, "174.61.81.171," was accused of sharing Malibu Media content without the company's permission. However, Ungaro pressed the company to explain how they gained the evidence against 174.61.81.171.
According to TorrentFreak, Malibu Media explained that its software was able to ascertain that the downloader was in a residential address and not a WiFi hotspot, meaning they had to be guilty of downloading the movie. Not so, according to Ungaro, who wrote that even if Malibu Media can prove that a specific internet connection was used, that does not prove who was sitting at the keyboard.
"Plaintiff has shown that the geolocation software can provide a location for an infringing IP address; however, Plaintiff has not shown how this geolocation software can establish the identity of the Defendant," she wrote. "There is nothing that links the IP address location to the identity of the person actually downloading and viewing Plaintiff's videos, and establishing whether that person lives in this district."
Thus Judge Urgano dismissed the case, marking what could be an important landmark for wrongly accused pirates who could find themselves on the hook for fines in the tens of thousands of dollars.
"Even if this IP address is located within a residence, the geolocation software cannot identify who has access to that residence's computer and who would actually be using it to infringe Plaintiff's copyright," she wrote, as quoted by TorrentFreak.
The ruling does not apply to all future cases, although it is the latest in a trend that no longer favors copyright holders. Late last year, Judge Stephanie Rose ruled that a copyright holder may not sue hundreds of suspected pirates in Iowa based only on their IP addresses. Plaintiffs have created such scenarios by asserting that if one person downloads a torrent link, they do so by linking to other users, thereby creating a conspiracy.
"Although each plaintiff has alleged that the defendants in each case were in the same swarm based on the same hash value, participation in a specific swarm is too imprecise a factor absent additional information relating to the alleged copyright infringement to support joinder," the judge wrote, adding that the idea of conspiracy is "implausible at best."
While more judges seem to be becoming more sympathetic, scores of people will still be forced to reckon with companies like Malibu Media. The company, according to the Electronic Frontier Foundation, intimidates people into paying thousands of dollars, even if they're innocent of copying or uploading movies illegally.
"Among the titles on that list are many adult films with very embarrassing titles. The lawyers then send a copy of the court filing to the subscriber along with a demand for money," the digital rights group explained. "The threat is obvious – either pay up, point a finger at a friend of family member, or be named in a public lawsuit as a habitual user of hardcore porn."
You can share this story on social media: