California's new racial profiling law divides police, activists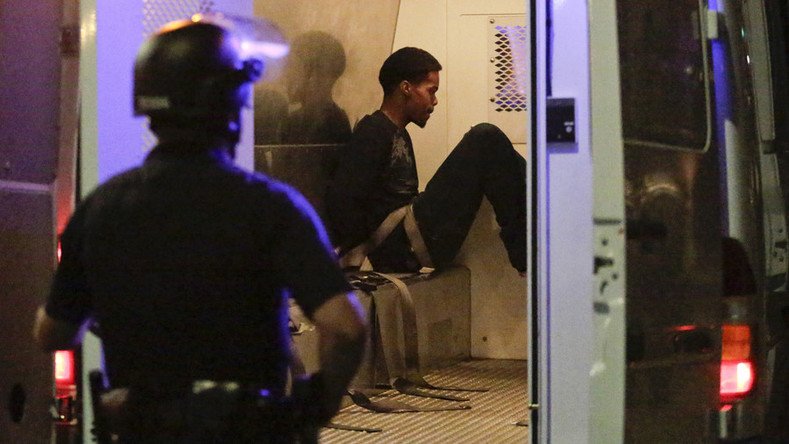 California Governor Jerry Brown signed legislation this weekend requiring law enforcement to collect data on the race of those people police encounter. While activists laud it as a way to fight bias, cops say it will just hinder policing with paperwork.
The law requires agencies to include the race of the person who was stopped, the reason for the stop and whether the stop resulted in a citation or arrest. It will also make such information publicly available, allowing people to have hard statistics on possible racial profiling.
It also mandates that the attorney general create an advisory board with the goal of eliminating identity profiling, as well as improving diversity and racial sensitivity among law enforcement.
For activists, particularly those who support the Black Lives Matter movement, this law is a big step forward in the fight for equal police treatment of minorities. The recent string of unarmed black men being killed during encounters with law enforcement has renewed discussion of systemic bias.
READ MORE: Alabama officer accuses police chief of ordering black cops to work black protests
For many of the police themselves, however, this measure will create a burden that will make policing less efficient without actually answering questions about race and law enforcement.
"We have contact with the public all the time that requires no documentation, no paperwork," said Lt. Steve James, president of the Long Beach Police Officers Association, according to the Los Angeles Times. "Now, the amount of time we have to spend doing documentation and paperwork has gone up. The time doing menial tasks has gone up."
It could take as much as 15 minutes to half an hour for officers to log such information for every stop, adding up to "a ton of police time lost," James said, according to CBS Los Angeles.
READ MORE: Dunkin' employee writes #blacklivesmatter on cop's coffee, police are not amused

It was for these reasons that enforcement organizations like the Fraternal Order of Police had asked Governor Brown to veto the bill, AB 953. They worried about the amount of time cut from actual community policing.
James and other opponents of AB 953 also say that, in addition to being time-consuming, such bureaucracy could incentivize the racial profiling against whites to skew the statistics to be more palatable to a racially conscious public.
Activists such as Melina Abdullah, a professor of Pan African Studies at California State University, Los Angeles, however, think that the measure is long overdue.
READ MORE: Blacks make up 17% of all California arrests, but just 6% of population – state data
"What the passage of this law means is that we'll finally have data on both vehicular stops and pedestrian stops that help us to understand what's happening in the state of California," she said, according to CBS.
The total cost to taxpayers for the extra reporting has been pegged at $9 million, but supporters suggest that collecting such data ultimately could help avoid costly legal fees and financial settlements when police unlawfully kill people.
The legislation won't actually go into effect for several years. Larger police departments will have to comply by 2019, while smaller departments will have until 2023.
AB 953 was among 13 criminal justice bills that Brown signed this weekend. Other new legislation requires police agencies to issue annual reports detailing all cases in which officers use force that result in death or serious injury.
Legislators in almost every state have proposed laws about policing in the wake of the August 2014 death of Michael Brown, an unarmed black teen who was fatally shot when he reportedly rushed a white police officer. Many of these states successfully passed measures to deal with such issues in different ways, such as requiring officers to wear body cameras.
You can share this story on social media: