Alabama officer accuses police chief of ordering black cops to work black protests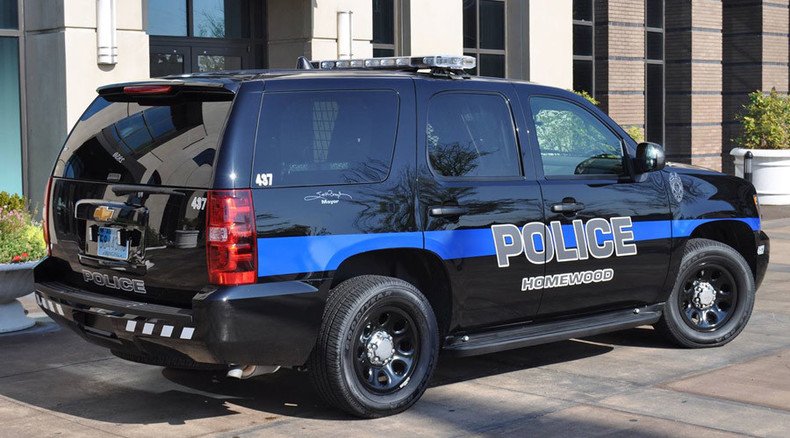 A police officer in Homewood, Alabama has filed a complaint accusing the police chief of ordering every black officer in the department to come in and work a Black Lives Matter protest, even if they already worked that day or had it off.
The complaint was filed by Officer Victor Sims, who also said he was turned down for a promotion after Police Chief Jim Roberson asked specifically if Sims had applied for one. The complaint was filed with the Equal Employment Opportunity Commission and named the City of Homewood Police Department as the agency that discriminated against him.
"I believe I have been discriminated against based upon my race and color, and in retaliation for opposing discriminatory conduct in violation of Title VII of the Civil Rights Act of 1964, as amended," Sims' complaint reads.
It also cites "race,""color" and "retaliation" as the causes of discrimination.
Specifically, Sims said that the incident occurred on or near July 26, 2015, when he and other African-American colleagues were specifically called in to work a protest by a supervisor because they are black. The order officially came from Roberson himself, and the website AL.com obtained an audio recording of the command.
"This is chief. Nobody thought to have any of the black officers come in to work. I gave them a direct order. I want them called. I want them there. I want them in uniform. ASAP. Make sure that gets done," the recording states.
While Sims said he worked the extra shift, he added that he complained about having to do so and that his complaint eventually made its way to Roberson. A few days later, the chief then called Sims and another officer into his office to apologize "if [our] feelings got hurt," the complaint reads.
Sim's attorney, Mary-Ellen Bates, told AL.com that a white officer has also contacted her to say he was upset he did not have the chance to work the protest because he would've liked the extra money.
Meanwhile, Sims alleged that he was passed over two promotions because of his race.
READ MORE: Illinois passes sweeping police reform bill with rules on chokeholds and body cameras
"I was not chosen for either position, despite being imminently qualified,'' Sims said in the complaint. "According to one of my superiors, Chief Roberson specifically inquired as to whether I had applied for these positions."
Bates told AL.com that although Sims is worried he might be punished for filing the complaint, he believed it was important to do so. "It's very serious," she said. "Any time you single out members of one race over another, it's blatantly illegal."
The protest itself was a vigil for Kindra Chapman, a local resident who died in police custody. Law enforcement and Chapman's family said she committed suicide.
Notably, this isn't the first time Chief Roberson has been accused of wrongdoing. In October 2014, he was suspended for three days without pay by Homewood Mayor Scott McBrayer, who said Roberson was insubordinate for asking City Council members to approve police department items that were already rejected by the mayor.