Blacks make up 17% of all California arrests, but just 6% of population – state data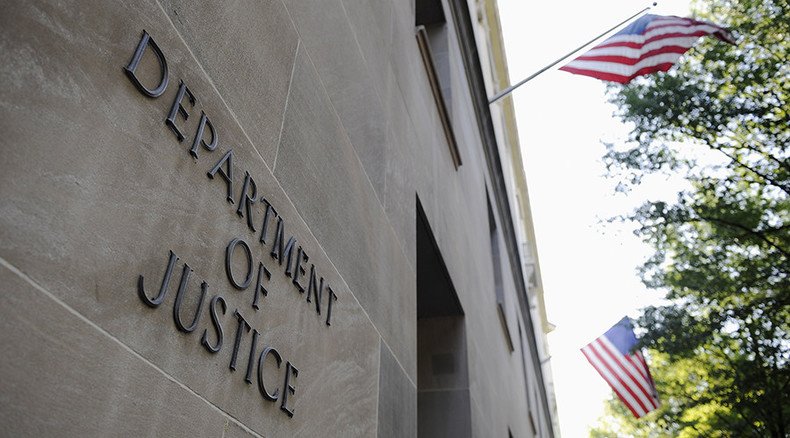 Newly released data shows that African-Americans account for 17 percent of all arrests in California while only constituting six percent of the population. They also account for a quarter of in-custody deaths, according to state-run website Open Justice.
A new criminal justice tool, the Open Justice site was unveiled by California Attorney General Kamala Harris and provides data on arrests and bookings, deaths in custody, and officers killed in the line of duty. The website also features interactive tools that allow the public to see the data sets over time, and across police jurisdictions.
The most glaring revelation so far concerns the racial disparity seen regarding arrests and deaths in custody.
"It's very stark and we really have to have a dialogue about why so many African Americans are dying compared to the state population," Justin Erlich, a special assistant attorney general who's overseeing the data collection and analysis, told the Sacramento Bee.
For arrests and bookings, the data comes from 64.5 million arrests between 1980 and 2013, an average of over 3,800 per 100,000 residents. The findings show African-Americans, male and female, are the most likely to be arrested at any age – most notably between the ages of 18-40 – at a 25 percent higher rate than whites. Hispanics account for 42 percent of arrests and make up 37 percent of the state population. Asians have the lowest arrest rate at 3 percent.
Los Angeles Police Chief Charlie Beck acknowledged the racial disparities reflected in the numbers and said that the data would help address the problem.
"Out of crisis comes opportunity," Beck told the Sacramento Bee. "We have a national crisis in policing. It's also a huge opportunity to take a step forward and build trust where sometimes in some communities it has been lost."
Other data sets show that since 1980, there have been an average of 10 police officer deaths per year – 180 were the result of a criminal act and 150 were accidental. A total of 345 officers were killed between 1980 and 2014.
The data sets for deaths in custody show that there were more than 6,000 between 2005 and 2014, an average of about 685 per year. Of those, 61 percent were from natural causes. The second leading cause was homicide by law enforcement at 14 percent, and 10 percent were suicides.
Broken down by ethnicity, 41 percent of the deaths were white, 29 percent were Latino and 24 percent were African-Americans, which represents roughly a quarter of in-custody deaths.
The website, according to the Justice Department, is the culmination of months of work aimed at providing data on law enforcement's interactions with the public. It was also created to improve government accountability and transparency after national protests over police practices sparked debate over the criminal justice system.
"Being 'Smart on Crime' means measuring our effectiveness in the criminal justice system with data and metrics," said Harris in a statement. "This initiative puts forward a common set of facts, data and goals so that we can hold ourselves accountable and improve."
Officials say they don't know of any other state department in the country with a similar effort and hope that their actions will inspire other states to follow suit.
You can share this story on social media: