Infant fatally shot in Cleveland marks third child killed in recent weeks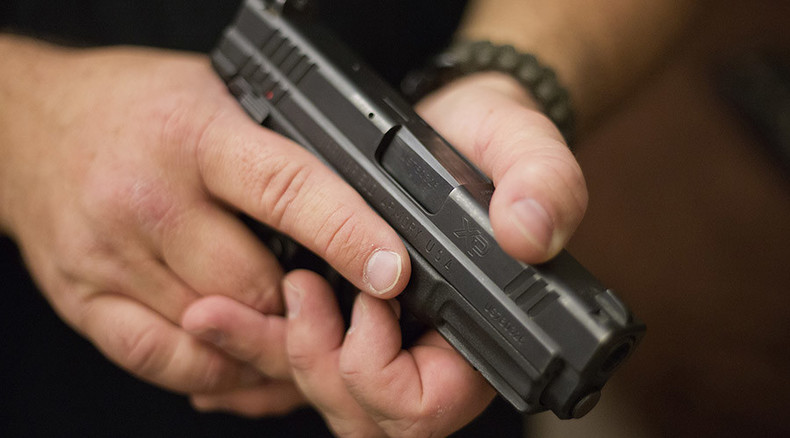 A 5-month-old girl who was shot in the chest on Thursday has died, according to police in Cleveland, Ohio. The death of Aavielle Wakefield marks the third fatal shooting incident involving children on Cleveland's east side in the last month.
Wakefield was in a car with her mother and two males when someone opened fire into the car, police said, according to ABC 5. The infant was the only person shot. On September 4, 5-year-old Ramon Burnett was killed in a drive-by shooting outside his home. On September 15, 3-year-old Major Howard was gunned down inside a car. In addition, on September 19, 10-year-old Dante Padgett Jr. was shot and wounded in a car while his father was killed.

In a call to 911, a woman told the dispatcher that "someone was shooting at our car and they shot the baby," according to ABC 5. Wakefield was brought to Rainbow Babies & Children's Hospital, where she was pronounced dead.
Cleveland police said they do not have a suspect or even a description of the shooter or shooters at this point.

"This should not be happening in our city," said an emotional Cleveland police chief Calvin Williams.
READ MORE: 'Drops of blood:' Students describe horrific mass shooting at UCC in Oregon

"Another innocent child in our city has been taken from us, basically by thugs in the street who want to carry out this vendetta against each other," Williams added on Thursday, according Fox 8. "Our innocent babies get caught in the crossfire.

"It's enough. Enough is enough. When are we going to stop counting babies killed out there."
Like seriously man!!!! A baby shot in the chest in Cleveland. It's been out of control but it's really OOC. Ya'll need to chill the F out.

— LeBron James (@KingJames) October 1, 2015
C'mon man let's do and be better! Don't fall into the trap. This can't be only way. Accept more from yourselves. #TheLand#TheNation

— LeBron James (@KingJames) October 1, 2015
Williams said his officers will keep up the search for the suspects until arrests are made.

"We're going to stay on this as long as it takes," he said. "We want bodies in jail for the crime."

Cleveland police detective Rhonda Gray said Friday that the citizens of Cleveland must step up to help find those responsible.
"It's time for Cleveland to speak up," she told reporters after recounting her previous evening comforting Aavielle's distraught mother. "There are people who know what happened. There are people who saw what happened. There are people who heard what happened. And it's time for them to speak up. They can call me personally in the homicide unit."
READ MORE: Cleveland police dispatcher involved in shooting of 12-yr-old Tamir Rice resigns

The Cuyahoga County Prosecutor's Office has offered a $25,000 reward for information that will lead to the arrest of those responsible for Wakefield and Padgett's shootings, according to WTOC. Police have issued a warrant for a suspect in the death of Howard.

Young children are not immune to the effects of America's violent gun culture, studies have shown. For instance, accidental shootings took the lives of at least 100 children across the US in the year following the Sandy Hook Elementary School massacre in December 2012, a report found in June 2014.
A study published in January 2014 found that about 7,000 children ages 19 and younger were hospitalized or killed due to gun violence each year, while 3,000 per year die from a gunshot before even making it to a hospital.
Ohio's infant mortality rate, meanwhile, is one of the highest in the United States. For African-Americans, Ohio ranks the worst for infant deaths among all US states, according to a report released last year by the Ohio Department of Health. The state's overall infant mortality rate ‒ 7.4 deaths per 1,000 live births ‒ is 23 percent higher than the national rate.
Cleveland was the site of a police shooting that killed 12-year-old Tamir Rice in November 2014. Rice was at a recreation center park, playing with a toy handgun designed to look like a real firearm. The toy gun lacked the orange safety feature visualization to show that it was, in fact, a fake. When two police officers responded to the scene, one fired almost immediately at Rice, who was black, fatally wounding him.