Delta State shooting suspect dead in apparent suicide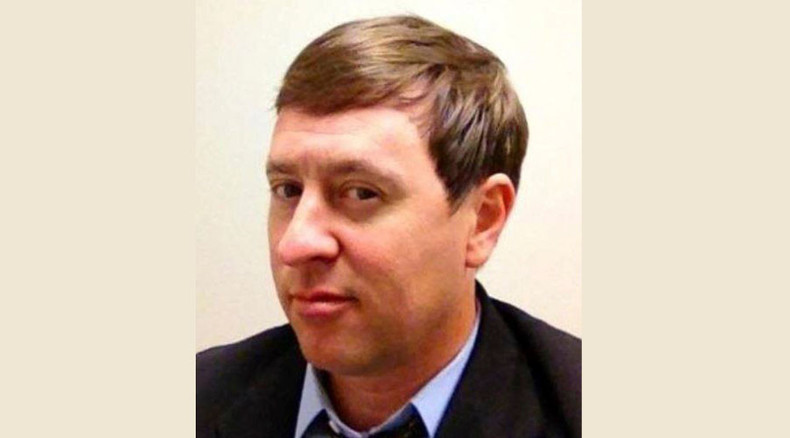 The suspect in Monday's slaying of Delta State University professor has committed suicide. Police say that at some point during the hours-long manhunt Shannon Lamb told them he was not going to jail. His body was found with a self-inflicted gunshot wound.
The death of Lamb, 45, leaves police puzzled as to the motive in the killing of his colleague Ethan Schmidt. No less mysterious is why Lamb first killed his domestic partner, a woman identified as Amy Prentiss, 41, in a town 300 miles away.
"We're not going to speculate on a motive until we have facts in hand," Cleveland Police Chief Charles Bingham said Monday night.
READ MORE: Professor killed at Delta State University, suspected gunman reportedly dead
Both Lamb and Schmidt taught at Delta State University, located in Cleveland. However, Lamb lived together with Prentiss in Gautier, Mississippi, about 300 miles away. According to local media, he apparently called the police to report the death of Prentiss, before disappearing. His green SUV was found in the parking lot of the university during the lockdown at Delta State after Schmidt was gunned down in his office.
At some point during the day, Gautier Police Chief Dante Elben said, Lamb spoke with police and told them he "wasn't going to jail."
Officers across the state were on the lookout for a black Dodge he was reportedly driving. When Lamb was spotted near Greenville, about 35 miles from Cleveland, he stopped the car and ran into the woods. Greenville officers say they heard a single gunshot, and found Lamb's body afterwards. Lamb was taken to a hospital, where he was pronounced dead.
Schmidt was a beloved history teacher who published his first book in 2014, listing Lamb's name in the acknowledgments. Lamb received his PhD from Delta State that year, having taught geography at the school for several years.
Delta State issued an active shooter call after gunshots were heard at Jobe Hall Monday morning. Students barricaded themselves in dormitories and classrooms, while local police and state troopers combed the campus. By then, however, Lamb had already escaped.
The lockdown ended shortly after midnight. All Tuesday classes were cancelled.