Professor killed at Delta State University, suspected gunman reportedly dead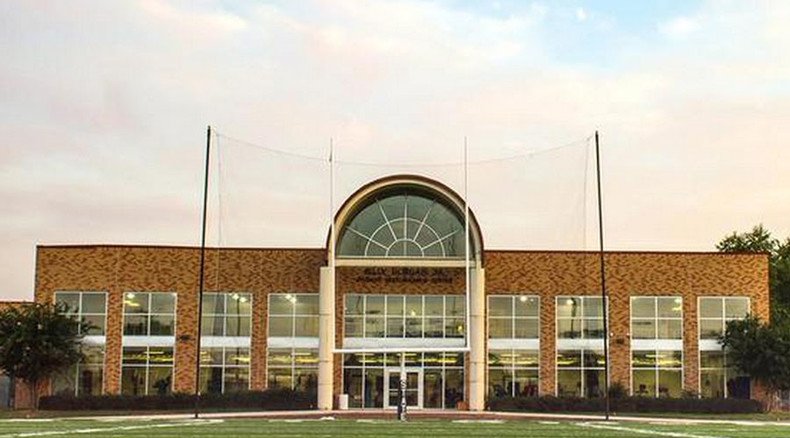 One person has been killed at Delta State University in Cleveland, Mississippi. Local media is reporting that the suspected shooter, who had been suspected of killing another individual 300 miles away, is now dead from a self-inflicted gunshot wound.
The suspected gunman, Shannon Lamb, 45, was pulled over Monday night by Greenville police but ended up running away on foot, according to WLBT.
After giving chase, police reportedly found Lamb with a gunshot wound.
A press conference has been scheduled by local authorities for midnight.
The hunt for Lamb began earlier on Monday, when a professor at Delta State was killed in the shooting.
The victim has been identified as history professor Ethan Schmidt, apparently shot and killed inside his office at Jobe Hall.
According to the university website, Schmidt specialized in US history and colonial America. A native of Kansas, he previously taught at Texas Tech University in Lubbock, Texas.
"To be a historian… is to grapple with the very core of what it is that makes us human," Schmidt said in a 2013 interview for the American Historical Association. "Our triumphs, our tragedies, our flaws, and our strengths are all laid bare by the scholarly study of history and without this kind of inquiry there is little hope for mankind."
Troopers from the Mississippi Highway Patrol, Cleveland Police and Bolivar County Sheriff's Department descended on campus Monday. The university asked everyone to "stay inside and away from windows."
All classes were canceled as a result. The lockdown was lifted shortly after midnight.
There were several reports of a hostage situation, citing Mississippi Highway Patrol (MHP) and second-hand accounts from inside DSU. However, there was no official confirmation regarding that.
State and local law enforcement cleared the campus building by building, trying to locate the shooter. They believe the suspect managed to escape, however.
Police in Gautier, a town in southern Mississippi, named Lamb a "person of interest" in a murder investigation. Lamb is being sought in connection to the death of a woman found in a Gautier home on Monday.
The deceased woman was identified as Amy Prentiss, 41, according to the Sun Herald, and lived with Lamb.
Authorities confirmed that they also consider Lamb a person of interest in the shooting of professor Schmidt. According to the AP, Lamb is a suspect. DSU lists Shannon Lamb as a geography instructor in the Social Sciences department.
Jobe Hall, where the shooting occurred, is the History and Theatre building on the east side of Delta State campus.
Cleveland is a city in northwestern Mississippi with around 13,000 residents. Delta State is a public university established in 1924, with an enrollment of around 4,000 students. It is known for its flight school, and is the only school in the state offering a degree in Commercial Aviation.
The Starksville campus of Mississippi State University was locked down on August 27, amid reports of an active shooter. One student was detained by the authorities. It later emerged that no actual shots had been fired, and the alert was issued after a threat of violence was made online.
You can share this story on social media: