Bomb alert at Pentagon parking lot disrupts metro service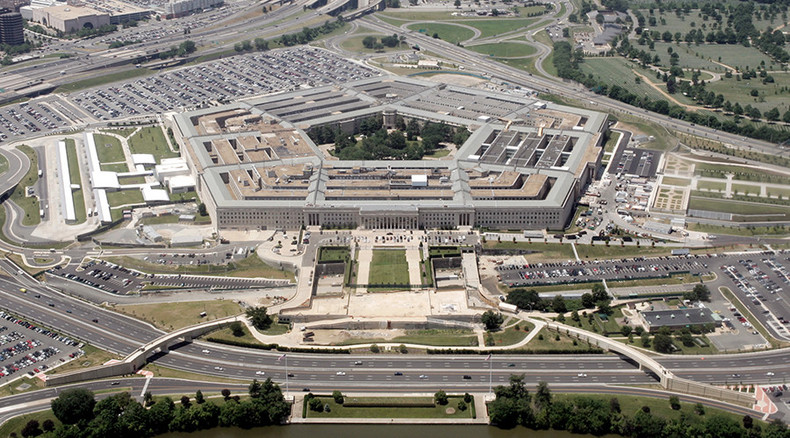 A suspicious vehicle has been found parked near the Pentagon, police reported. With a bomb squad being sent to check on the car, the Pentagon metro station was temporarily closed for security reasons.
The vehicle with wires hanging from its undercarriage was spotted in the Pentagon South parking lot, Arlington County Police said.
The car - which appears to be a van, according to local media - caught the authorities' attention when it drove into the parking lot, jumping the curb Sunday morning.
The bomb squad, with a robot to check on the vehicle, was deployed, with the police activity forcing the temporary closure of the metro station. It reopened around 9:45 am, and bus service around the station was suspended.
Blu/Yel Line: Pentagon station is temporarily closed due to police activity. Bus service is available btwn Pentagon City & L'Enfant Plaza.

— Metrorail Info (@Metrorailinfo) September 13, 2015
Blu/Yel Line: Pentagon station has re-opened, bus service has been cancelled.

— Metrorail Info (@Metrorailinfo) September 13, 2015
Three men who have passed out were found in the car. When taken off the vehicle, they appeared to be drunk, officials said, adding that the offenders were then taken into custody by Pentagon police.
Earlier this week an incident at Washington's Union Station, a major city transportation hub, caused panic on the metro. Trains were temporarily halted and the station partially evacuated after a security guard fatally shot a man wielding a knife, who had stabbed a woman.