Colorado man facing charges after shooting two bear cubs in his yard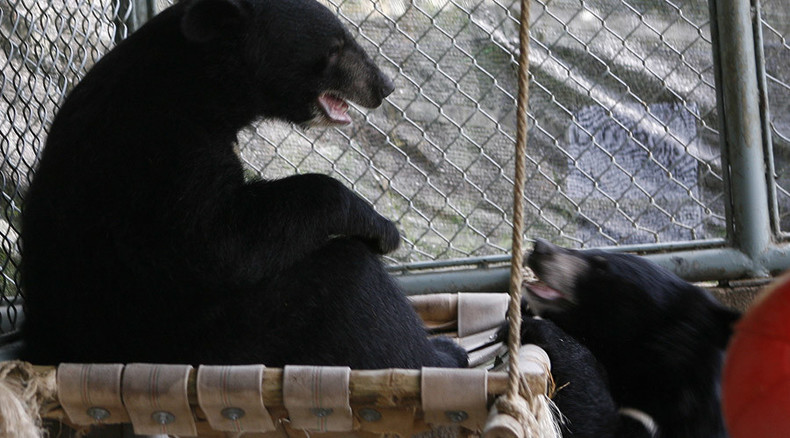 A man in Evergreen, Colorado is facing potential felony and misdemeanor charges after fatally shooting two black bear cubs that were searching through the garbage outside of his home.
The unfortunate incident occurred Tuesday morning, according to CBS Denver, around 5a.m. The bear cubs reportedly woke the homeowner and his family when they began going through the trash with their mother, and he fired off two rubber rounds in order to scare the animals away.
That's when things went downhill, however. The man's dog then ran out the door, apparently in an attempt to chase the cubs down. With the dog en route to potential danger, the man decided to put a live round in his gun and fire it at the bears. He happened to strike both cubs with it.
One of the bears died instantly, while the other was injured to the point that it had to be killed.
"I was up and heard several shots out the back so I grabbed my .357 and went out the backdoor," the man's neighbor Jack Bestall said to CBS Denver.
"Couldn't believe someone would shoot a bear for going through their trash," another neighbor who went unnamed added. "We love wildlife here that's why we moved here."
Now, the Jeffco Sheriff's Office is mulling charge, including felony illegal discharge of a firearm and two misdemeanor charges of hunting out of season.
READ MORE: Roll over grizzly! Bear spotted tumbling childlike down a hill (VIDEO)
This is the second time in less than two weeks that a bear has been fatally shot in Colorado. On August 20, a man in Fort Collins used a .300 Winchester Magnum to kill a female black bear of one or two years after it got into a scuffle with his dog. The man reportedly let his dog outside and the two animals "surprised each other," according to the Coloradoan. The bear was sleeping at the time, but it and the dog began fighting.
At this point, the man went inside to grab his gun and killed the bear. According to the Coloradoan, he faced several thousand dollars in fines.
In a less deadly encounter between humans and bears, one New Jersey family saw its backyard pool invaded by a family of black bears. Around August 18, the Basso family in Rockaway, New Jersey saw a mother bear and five cubs play around in a backyard pool, as well as other toys and objects strewn about the backyard.
The bears reportedly stuck around for about an hour, wrestling each other and splashing around in the water before moving on. Tim Basso, who filmed the bears playing, said it was fascinating the watch the bears but that they could also be seen as a risk.
"I don't want to turn my back for too long on my kids if they're playing in the backyard," he told NBC 4 New York.