Roll over grizzly! Bear spotted tumbling childlike down a hill (VIDEO)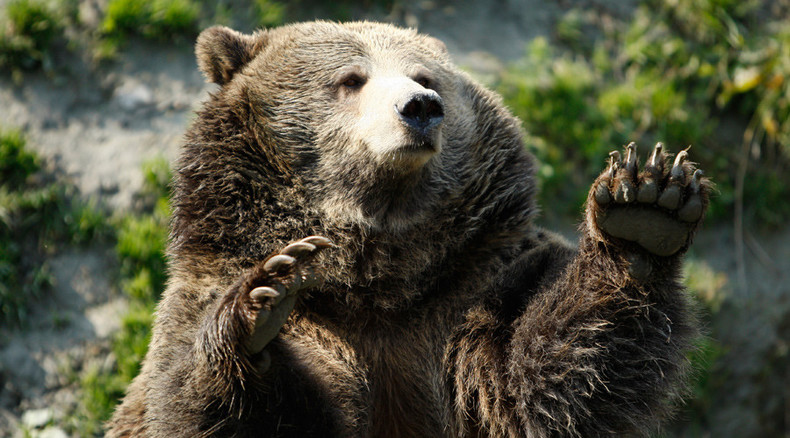 Obviously tired of tramping the green hills of the Denali National Park, a young grizzly employs an unusual method of locomotion: it rolls downhill sideways and appears to be thoroughly enjoying itself.
A group of tourists recorded the video in one of America's most renowned natural reserves.
Maybe bears like rolling down hills as children do and then enjoy the dizzy sensation of not being able to quite stand up straight. Or maybe bears just like seeing the world go round and round.
Anyway, the grizzly rolls faster and faster as it proceeds down the hill.
Denali National Park and Preserve (24,500 square kilometers) is a national park in Alaska, spreading out around highest mountain in North America, Mount McKinley.