Hacktivist Jeremy Hammond kept in solitary confinement without explanation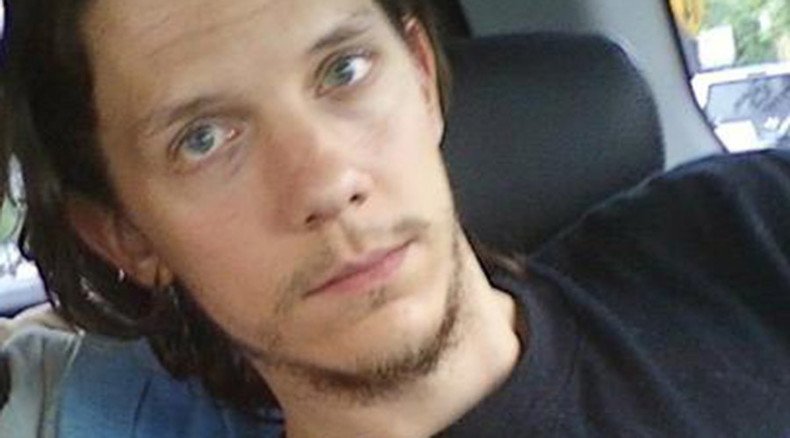 Jeremy Hammond, who is in prison for hacking servers of the private intelligence company Statfor and leaking its information to WikiLeaks, has been held in solitary confinement for more than six weeks and will stay there pending a prison investigation.
Hammond entered a segregated housing unit (SHU) in mid-July based on a disciplinary infraction incurred while serving time at the Federal Correction Institution in Manchester, Kentucky. He was scheduled to spend 45 days there, with his release date expected to be around August 20. In a letter dated August 18, Hammond told his support network that he was still in the SHU and had no insight into how long he will stay there, according to FreeJeremy.net.
Hammond, who has yet to be charged for the disciplinary issue, said he was informed by prison officials that he would stay in the SHU "pending SIS investigation," by an internal prison police unit known as Special Investigative Services. Hammond said he was not told what the unit is investigating, nor how long he will have to wait for its conclusion.
READ MORE: Hacktivist Jeremy Hammond slams US for 'blatant hypocrisy' over cyber ops

Prisoners can be held in an SHU for up to 90 days without being charged. If Hammond is charged for an infraction as a result of the investigation, the time he spent in the SHU since July would not count toward any punishment he receives, FreeJeremy.net explained.

"We are speculating that this new, mysterious 'investigation' is in relation to another issue that has been ongoing for quite some time now," FreeJeremy.net wrote, saying that Hammond's phone and email privileges were suddenly revoked without warning or clear explanation just before being sent to the SHU, though these actions were not related to why he is in the SHU. Then while he was in the SHU, he regained email privileges, again without explanation.

"While no one but prison officials know for certain at this point, the vagueness with which this new SHU designation is being communicated to Jeremy is eerily similar to the vagueness with which his privileges were revoked, and could very well be related," FreeJeremy.net wrote.

Hammond has been denied recent visits from family members as well, they wrote.
Hammond's 10-year jail sentence is one of the longest a US hacker has ever received. He pleaded guilty to breaking into the Stratfor intelligence company's website, eventually entering prison on November 15, 2013.

Hammond was one of the FBI's most wanted cybercriminals and was placed on an FBI terrorist watchlist. Stratfor lost more than $1 million due to the Chicago native's actions.

He was eventually arrested after being outed to the authorities by a fellow hacker, who was working as an informant for the FBI. Hector Xavier Monseguer, who went by the name of Sabu, advised Hammond to hack the Stratfor website before he turned him into the authorities.
READ MORE: FBI informant organized Anonymous hackers' attacks on government sites in 30 countries

It eventually came to light that Monseguer directed others towards vulnerable targets and orchestrated Anonymous cyberattacks against the websites of foreign governments, all while under the constant watch of the FBI, supporting Hammond's claims that the FBI guided Anonymous into conducting cyberattacks at the agency's behest despite the illegality involved.
Hammond has said he was drawn to Anonymous given he believes in autonomous, decentralized direct action.

"I had a lot to contribute, including technical skills, and how to better articulate ideas and goals. It was an exciting time – the birth of a digital dissent movement, where the definitions and capabilities of hacktivism were being shaped," he said in a November 2014 interview with the Associated Press.

He said that he was always motivated to target powerful entities with high-profile websites.

"From the start, I always wanted to target government websites, but also police and corporations that profit off government contracts," he told AP. "I hacked lots of dot-govs."
You can share this story on social media: